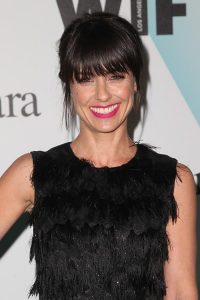 American actress Constance Zimmer made her debut in 1993 with the made-for-television film The Day My Parents Ran Away. She next appeared in one-episode roles after that and did so for the next couple of years. Her starring role on the small screen came in 2002 playing Penny in Good Morning, Miami. Afterward, she played Sister Lilly Watters in Joan of Arcadia. She next starred as Brianna in the short-lived show In Justice and played Claire Simms in Boston Legal.
She became further known for her role as Dana Gordon in Entourage. In the 2010s, she played Janine Skorsky in the acclaimed series House of Cards. She also starred as Colleen Rouscher in the short-lived series Love Bites. As of 2015, Quinn King in the Lifetime series Unreal. She's also acted in the films The Hammer, Demoted, The Babymakers, Entourage, Results, and Run the Tide.
The actress has revealed in an interview of how she struggled with her body image during her younger years. It's a different story for her now that she's in her 40s where she said she's more confident of how she looks no matter what. While she worked out before for the sake of staying slim, she now exercises for her overall health and to generally feel good. She stays fit and healthy by doing something active all the time, such as going for long walks or hiking.
She also works with a trainer to help her with more intense workouts and loves doing Pilates. In an interview, she said: "I'm a huge fan of Pilates. That's my go-to exercise because it's integrating a little bit of everything – there's cardio, there's stretching, there's strengthening, there's toning. I think the reformer machines are so genius. You're not lifting weights, you're using tension so you don't get bulky, but you get firm and you get toned."