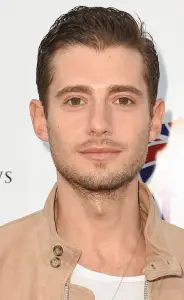 Actor Julian Morris had his career beginnings in 1996, first appearing in an episode of The Knock. Later he had his first film role in 1999's Don't Go Breaking My Heart. The following year, he starred as Carl Lumsden in the BBC One series Fish, though the show ended up being short-lived. His next acting role was in an episode of Agatha Christie's Marple. In 2005, Morris had his first role in Hollywood, playing the part of Owen Matthews in the film Cry Wolf.
Later, he starred in the coming-of-age film Whirlygirl. After this, he guest-starred in the legal drama Shark, as well as played Dr. Andrew Wade in ER. After this, the actor made guest appearances in Privileged and Eleventh Hour. At the same time, Morris had performances in the films Donkey Punch, Valkyrie, and Sorority Row. His career flourished in the 2010s, first playing recurring character Agent Owen in 24. He subsequently became further known for his role as Wren Kingston in Pretty Little Liars, appearing actively from 2010 to 2013.
He simultaneously appeared in the films Beyond and Kelly + Victor, too. Morris also starred as Anders Holt in the ABC series My Generation. From 2012 to 2014, he played Prince Phillip in Once Upon a Time. The actor became more prominent for his role as Reverend Paul Curtis in Hand of God, which he starred in from 2014 to 2017. He went on to play John Brooke in the BBC adaptation of Little Women. Also, he portrayed Bob Woodward in the movie Mark Felt: The Man Who Brought Down the White House. His latest performance was in 2018's Viper Club.
Julian Morris follows an active lifestyle. He exercises, he plays sports, and he engages in other outdoor activities to keep his body moving. When it comes to his workout routine, he doesn't do the rigorous one. He prefers his exercises to be simple that's why going out for a run is his go-to workout. Nonetheless, his work as an actor also motivates him to increase his fitness regimen.