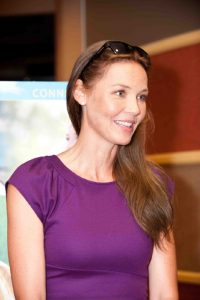 Hollywood star Connie Nielsen started her career in 1984. She first debuted in the French film Par où t'es rentré ? On t'a pas vu sortir. During the '90s, she gained notice for her supporting role in the Hollywood film The Devil's Advocate starring Al Pacino and Keanu Reeves. She next starred in the independent drama Permanent Midnight, as well as in the films Rushmore and Soldier. She rose to greater fame in the 2000s, first starring in the movie Mission to Mars.
It was, however, her role as Lucilla in the movie Gladiator that made her famous. The rest of the decade saw her perform in the films One Hour Photo, The Hunted, Return to Sender, The Ice Harvest, and Battle Seattle. She also starred in the Danish film Brødre, earning her a nomination at the European Film Award for Best Actress. She also portrayed Margaret Utinsky in the war movie The Great Raid. On TV, she played Detective Dani Beck in 6 episodes of Law & Order: Special Victims Unit.
In the 2010s, she had performances in the features Nymphomaniac, 3 Days to Kill, The Runner, and The Confessions. Back on TV, she played Lily Gray in the TV series The Following, as well guest-starred as Ramona Lytton in The Good Wife. In 2017, she played Queen Hippolyta in Wonder Woman and Justice League. She'll reprise her role in the sequel Wonder Woman 1984. More recently, she starred as Corinna Hodel in the TNT limited series I Am the Night.
For her role as the warrior Queen Hippolyta in Wonder Woman and Justice League, the actress upped her physical training to improve her physique and strength. According to her, she worked out six hours daily to prepare for her role, which turned out to be great for her shape and overall health.
"I had to do two hours of horseback riding, two hours of very strenuous weight training and conditioning, and two hours of sword fighting," said the actress. "The sword fighting was amazing. It was astounding. I loved every second of it. I really love working out anyway. It's something I really enjoy, what it does to my body and my mind. Getting this whole experience with horses as well was incredible."