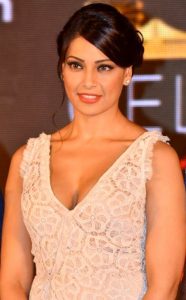 Bollywood actress Bipasha Basu is a prolific actress. She's also worked in Tamil, Telugu, Bengali and English language movies. After a modeling career, she became an actress. She started in the early 2000s with her film debut in Ajnabee. Shortly after, she had her first lead role in Raaz, which was commercially successful. For this she earned a Filmfare Award nomination for Best Actress. Her roles in Jism and Corporate cemented her fame. The rest of the 2000s saw her starring in box office hits. This includes the films Phir Hera Pheri, Dhoom 2 and Race, among others.
The 38-year-old actress remains fit despite hitting the crucial age. This is because she observes a healthy lifestyle. This includes exercise and proper nutrition. As she nears her 40s, it becomes more important for her to watch what she's eating. The metabolism becomes slower as people are in their crucial age and the actress doesn't wan to make the mistake of being careless. Basically eating right is not something that she finds hard to do. Somehow healthy eating has been part of her life. Apparently this has also made her maintain her fit body.
The actress always eats a balanced and healthy diet. She has actually a routine early in the morning. This is drinking a glass of water with lime, followed by having some almonds soaked overnight, and then a cup of tea. She then eats breakfast, which consists of six egg whites, toast, mushroom, porridge made from skimmed milk, and a fair amount of fruits. The actress is fond of having a huge breakfast. For lunch, she has dal, green salad, vegetables, grilled fish or chicken, and two soy chapattis. At night for dinner, she eats vegetables prepared in olive oil, green salad, and grilled fish or chicken. She also has a small amount of dessert to satisfy her cravings for sweets.