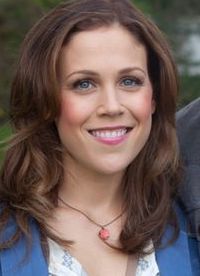 Wanting to pursue acting, Erin Krakow attended Juilliard School to train. She ultimately began her professional acting career where she first performed on stage. She acted in the stage productions of The Importance of Being Earnest, George the Fourth, and Steel Magnolias. In 2010, she made her television debut as Specialist Tanya Gabriel, a recurring role in the Lifetime series Army Wives. She played the part until 2012. Following this, she guest-starred in an episode of Castle.
She also starred in the made-for-television film Chance at Romance. Krakow finally had her breakthrough after getting the lead role in the Hallmark Channel series When Calls the Heart. In the show, she played the part of Elizabeth Thatcher, which she has been playing since 2014. Her work here also earned her recognition among television audiences.
Even with her regular gig in the show, she continued became involved with other television projects. She notably starred in the TV movie A Cookie Cutter Christmas. She then became further known for starring as Miranda Chester in Finding Father Christmas. She reprised her role Engaging Father Christmas and Marrying Father Christmas. Krakow also guest-starred in NCIS: Los Angeles, NCIS, and Good Girls Revolt.
To stay in shape, the 35-year-old actress eats clean. The Erin Krakow diet plan typically consists of nutrient-loaded whole foods. Being a full-time actress, she makes sure she's not only fit but also healthy, hence, her better choice of foods. For breakfast, it's usually an egg with coffee or tea, oatmeal with fruits, or whole grain cereals with almond milk.
For lunch, she likes grilled chicken with salad or fish with veggies. Dinner is usually lighter, though she sometimes indulges in pasta and a glass of wine. Desserts are typically dark chocolate or occasionally, some ice cream. The actress doesn't follow any strict types of diet. She just makes sure she eats in moderation.