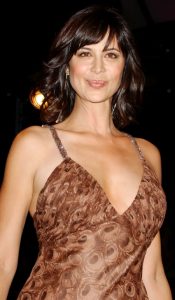 It was in 1991 that actress Catherine Bell got her start, appearing in an episode of True Colors. She later made her film debut in 1993's Mother of the Bride, followed by Men of War. Following this, she made her breakthrough playing Sarah MacKenzie in the NBC series JAG. She starred in the show from 1996 to 2005, gaining her significant attention. While working on the series, she also appeared in some films, including Thrill Seekers, Bruce Almighty, and The Triangle.
After JAG ended, she starred in the film Still Small Voices. She later gained further prominence courtesy of her role as Denise Sherwood in the Lifetime series Army Wives. In the 2010s, she's best known for her role as Cassandra "Cassie" Nightingale in The Good Witch made-for-television films. She has also reprised the said role in the TV series also named The Good Witch, which started airing in 2015. This year, she played the lead in the Hallmark movie A Summer to Remember.
She's turning 50 this year but it sure doesn't show. The actress remains fit and fabulous and she has her workout routine to thank for aside from her healthy diet plan. In an interview, the film and TV star got candid about her fitness habits. "I've always love Pilates. But now I do what's called Pilates Plus, which is like Pilates to the max. I do it on a reformer and it really makes me long, lean and stretched out, plus my muscles don't feel too bunched up," she said.
Moreover, she also acknowledges the importance of cardio. "I like a good hike because that's working out, plus you get to experience the outdoors. It doesn't feel like working out. I'm not a runner and that's fine. A good walk is a great cardio," she quipped. But how to stay motivated to exercises consistently? "Find the exercise you love, work at it and then don't get complacent. Take it to the next level," the actress said.