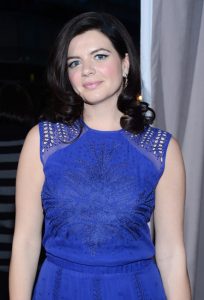 Hollywood actress Casey Wilson had her career beginnings in the early 2000s. When she was starting, she mostly made minor roles in a few films and worked on some pilots. Her first significant gig on television was as a cast member on Saturday Night Live. During this period, she also appeared in the films The Great Buck Howard, Bride Wars, and Julie & Julia.
In the 2010s, she had roles in the movies Killers, The Guilt Trip, C.O.G., and Ass Backwards. She also became known for starring as Penny Hartz in the sitcom Happy Endings. Her role in the show earned her Critics' Choice Television Award nominations. She later had supporting roles in Gone Girl, The Breakup Girl, Bad Night, and Why Him?. She also starred in the television shows Marry Me and The Hotwives.
The actress and comedian struggled weight her weight in the past but she has since managed it. Now she has a healthy body thanks to her sticking to a healthy diet. According to the actress, her pregnancy helped her eliminate her unhealthy eating habits. Talking about it, she said: "I just wanted to eat the worst things for me, but I think it was making me feel worse. I got back to drinking my green juice in the morning and just eating better. Once I did that I really did start feeling better."
She also talked about her cravings, saying: "I was a real sugar person before I got pregnant, but for some reason I haven't been craving as much sugar as I have carbs and cheese, like grilled cheese and hamburgers." She also admitted to liking Coke during her pregnancy, but how she was advised to stop drinking it. She revealed: "I was weirdly craving Coca Cola, until my doctor told me to slow my roll.