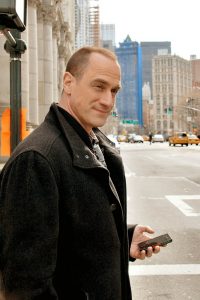 Hollywood actor Christopher Meloni had his career beginnings in 1989. His first role was as Vito Del Greco/Johnny Gunn in the television series 1st & Ten. In the '90s, he starred as Frankie Fanelli in the sitcom The Fanelli Boys. After this, Meloni played a recurring role in the sitcom Dinosaurs. He continued to have recurring roles on several shows during this period, such as in The Boys, Misery Loves Company, NYPD Blue, and Leaving L.A.
He then starred as Chris Keller in the HBO series Oz from 1998 to 2003. During the '90s, Meloni also had performances in the films Clean Slate, Junior, 12 Monkeys, Bound, Money Talks, Fear and Loathing in Las Vegas, and Runaway Bride. It was, however, his role as Elliot Stabler in Law & Order: Special Victims Unit that his popularity grew. In the 2000s, the actor had a prolific career on the big screen as well.
Some of his roles were in the films Wet Hot American Summer, Harold & Kumar Go to White Castle, Nights in Rodanthe, and Carriers. In the 2010s, he had performances in the movies Awful Nice, Man of Steel, 42, White Bird in a Blizzard and Sin City: A Dame to Kill For. His most recent film role was in 2017's Snatched. In 2015, he reprised his role as Gene Jenkinson/Jonas Jurgenson in the web series Wet Hot American Summer: First Day of Camp. Meloni recently starred as August Pullman in the short-lived series Underground.
To stay in shape, Christopher Meloni practices a healthy lifestyle. Several of his roles on both and TV also requires him to get more physical. That's why he's no stranger to the vigorous world of fitness. He's tried a lot of regimen from the Arnold workout to the Navy SEAL workout and crossfit. Typically, he combines "martial arts, basketball, football, yoga, and waterskiing with a weightlifting routine" as part of his fitness regimen.