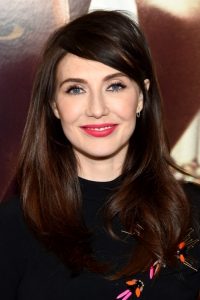 Dutch actress Carice van Houten is now an international celebrity. This is all thanks to her role on Game of Thrones as Melisandre. Her acting career started in the mid '90s in the Netherlands. Her performance on the TV movie Suzy Q in 1999 got her praise. She also gained recognition in her country when she starred in the film Undercover Kitty released in 2001. Her performance in the Dutch film Black Book gained her wider notice from the international audience. She went on to appear in international films like From Time to Time and Repo Men. In 2012, she began playing Melisandre on Game of Thrones. While on the series, she appeared in the films The Fifth Estate and Race.
The Game of Thrones star may be in her 40s, but it certainly doesn't show. She's also pretty confident about her body as she's had nudity on the show. With her age, she knows it becomes crucial for her to further take care of herself. So, she does with healthy living. She exercises regularly and focuses on proper nutrition. With her busy schedule, she needs to be able to stay productive all throughout the day without feeling so exhausted. Thanks to her healthy eating habit, she always has energy.
Generally, the star focuses on eating lean proteins, whole grains, fruits and vegetables. She drinks plenty of water to keep herself hydrated. She avoids from eating processed and junk foods. As much as possible, she contents herself from eating healthy snacks in between her meals. She actually think yogurt and nuts are healthy and satisfying enough to keep her full and energized at the same time. She starts her day with a healthy breakfast and doesn't like skipping meals. At night time, she eats light dinner. From time to time, she drinks wine and indulges her cravings, mostly a bowl of yummy pasta.