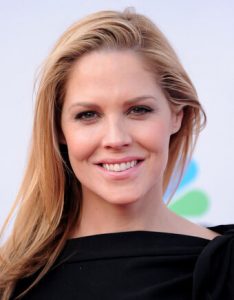 Hollywood star Mary McCormack debuted in an episode of Law & Order in 1994. That same year, she made her cinematic debut in the film Miracle on 34th Street. She next had roles in the films Colin Fitz Lives!, Private Parts, and The Alarmist. She went on to play the role of Andrea Baker in Deep Impact. During this period, she also starred as Justine Appleton in the ABC series Murder One. The following decade, her television career flourished.
She starred as Maggie Morris in K Street, played recurring role Debbie in ER, and starred as Carole McKay in the miniseries Traffic. From 2004 to 2006, McCormack starred as Kate Harper in the award-winning series The West Wing. She became further known for her role as Mary Shannon in the USA Network series In Plain Sight, for which she played the lead. She starred on the said show between 2008 and 2012. She also simultaneously starred in the films Full Frontal, Dickie Roberts: Former Child Star, and 1408, among others.
In the 2010s, she starred as Caroline Yoder in the short-lived sitcom Welcome to the Family. She went on to play Denna Altshuler in House of Lies, Abigail Liukin in Angie Tribeca, Casey in Loaded, and Roberta Kaplan in When We Rise. As of 2018, she stars as herself in the game show 25 Words or Less. She also starred as Taylor Bennett in USA Network's Falling Water and Peggy Cleary in the ABC sitcom The Kids Are Alright.
Mary McCormack maintains a healthy body by being mindful of her eating habits. For starters, she eats in moderation. She has also since cut back in eating anything in sugary foods. She's also put some limits in her consumption of dairy. Instead, she mostly follows a plant-based diet since she usually eats veggies, fruits, and plant-based proteins like soya and nuts. Every now and then, she allows herself to indulge in her cravings but without the binge-eating.