Early Life and Breakthrough in Thirteen
Nicole Houston "Nikki" Reed was born on May 17, 1988 in West Los Angeles, California to beautician Cheryl Houston and set designer Seth Reed. She has an older brother, Nathan August Reed. She and her brother were raised by their mother after their parents divorced when she was two.
At the age of 14, she moved out of her mother's place and started living on her own, primarily in apartments in the Los Angeles area. Her acting career began when Catherine Hardwicke, a friend of her mother, invited her to work on a script with her. Together, they completed the script for the semi-autobiographical film Thirteen in just six days.
When the producers of the film had trouble casting for the role of Evie Zamora because it was an uncomfortable role for most young actresses, she was asked to play the part instead, which she did. The film was then released in 2003 to positive reviews, gaining Reed substantial recognition both as an actress and a screenwriter.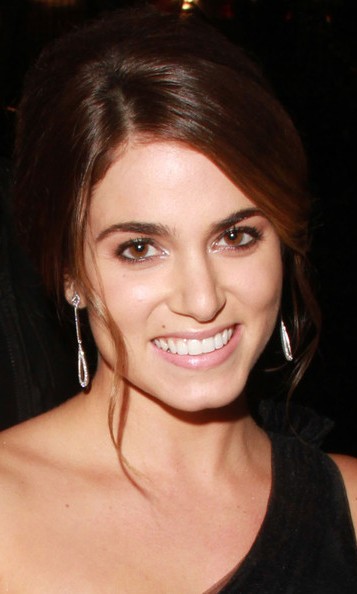 For her work in Thirteen, Reed won the Independent Spirit Award for Best Debut Performance. She also garnered nominations shared with Hardwicke for their screenplay, including a nomination from the Washington D.C. Area Film Critics Association Awards for Best Original Screenplay.
Following Thirteen's success, she returned to Alexander Hamilton High School in Los Angeles but dropped out again after a year and earned her high school diploma through homeschooling. She then made various appearances by hosting several award shows such as the Young Hollywood Awards (2003) and the Independent Spirit Awards Nomination Show (2004).
Shortly after, she reunited with Catherine Hardwicke in Lords of Dogtown. The following year, she became known for her role as Sadie Campbell, the new love interest of Benjamin McKenzie's character in the hit show The O.C.
In 2006, she played the titular character in Mini's First Time, which had a limited release in the US and was later released on DVD by HBO Films. She next appeared as Shay Bettencourt in the thriller Cherry Crush, opposite Jonathan Tucker. It was then announced that Reed secured the role of Rosalie Hale in 2008's Twilight.
Twilight was her third time to work with Catherine Hardwicke who directed the film. Released on November 21, 2008, it became a major commercial success with its worldwide gross of $392,616,625 despite its mixed reception. Later that year, she played Allison in the film Familiar Strangers.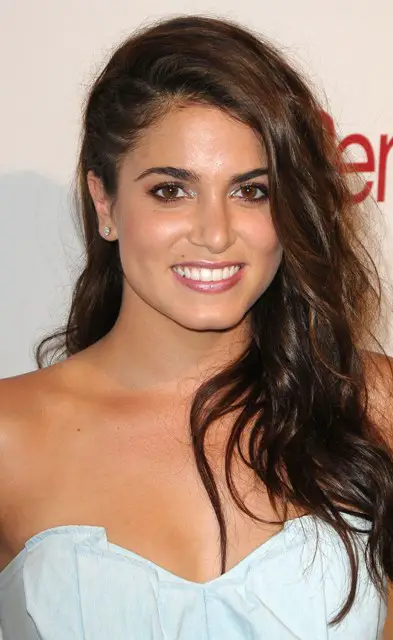 Other Films and Plastic Surgery Rumors
In 2009, she reprised her role as Rosalie in The Twilight Saga: New Moon, also starring in its subsequent sequels, The Twilight Saga: Eclipse (2010), The Twilight Saga: Breaking Dawn – Part 1 (2011) and The Twilight Saga: Breaking Dawn – Part 2 (2012). Later in 2009, she played Stefanie in Last Day of Summer, where she also served as the executive producer.
She then appeared in the 2010 horror film Chain Letter, where she played the female lead. The film was panned by critics and is a box office bomb, approximately losing $2.5 million. In 2011, she co-starred with Bruce Willis, Forest Whitaker and Malin Akerman in the action film Catch .44.
In 2013, she appeared in the direct-to-video film Empire State, followed by the movie Pawn. She also stars in the upcoming feature films Snap, Intramural, In Your Eyes and Murder of a Cat.
She might not receive much media attention as her Twilight co-star and pal Kristen Stewart but Reed surely knows how to stay on the limelight. She played the ever beautiful vampire, Rosalie Hale, in the Twilight film series. And no doubt, she is as beautiful as she could be off screen; but because of the ubiquity of plastic surgery in Hollywood, the nature of her beauty is now in question.
The most consistent rumor involving Reed is that she underwent a nose job. Compared to her older photos, Reed's "new" nose appears to be thinner and the tip more refined; signs of a well-executed nose job. The subtle change is a good example of a great procedure and the Twilight actress is lucky to not fall into the wrong hands.