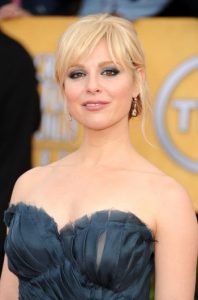 Hollywood star Cara Buono got her start as an actress in the late 1980s making her debut in the show Dream Street. She then made her film debut in 1992's Gladiator. Following this, she had roles in the films Waterland, The Cowboy Way, Killer: A Journal of Murder, and Kicking and Screaming. In the 2000s, she had roles in the movies Happy Accidents, Attention Shoppers, and played Edith Banner in Hulk.
She then became known for playing Grace Foster in the series Third Watch, as well as for playing Kelli Moltisanti in The Sopranos. She next starred in the short-lived series The Dead Zone. In 2010, she gained further fame for her role as Faye Miller in Mad Men, which earned her a Primetime Emmy Award nomination for Outstanding Guest Actress in a Drama Series. She next played Martine Rousseau in Person of Interest. As of 2016, she plays Karen Wheeler in the Netflix series Stranger Things.
At age 44, the film and TV star manages to stay in shape and look younger than she looks. What's her secret? Sticking to a healthy lifestyle. Aside from a clean diet plan, the Stranger Things actress maintains a svelte figure by following an active life. She's always mobile and loves exercising. She doesn't stick to a single workout regimen and continues to explore other kinds of workouts in order to avoid getting bored. Mixing things up keeps her motivated to train physically.
In an interview with Vogue, she was asked about her fitness habits. She answered: "I love to walk, I walk everywhere. I practice yoga. And running – I've run three NYC Marathons." She's also a mother of one and currently working on various shows. This keeps her physically busy and always on the go, which she loves because she likes moving around and exercising her body.