Road to Fame
Born Britney Jean Spears on December 2, 1981 in McComb, Mississippi, and raised in Kentwood, Louisiana, her penchant for singing and performing started at an early age, beginning to take dance lessons at age three. She also took ballet and voice lessons. She used her talent and skills to compete in state-level contests and children's talent show, winning many of them.
At the age of five, she made her stage debut, singing "What Child Is This?" at her kindergarten graduation. When she was eight, she and her mother traveled to Atlanta to attend an audition in the 1990s revival of The Mickey Mouse Club. She was, however, rejected for being too young at that time.
In December 1992, after three years, she was finally cast in The Mickey Mouse Club, although she returned to Kentwood after the show was cancelled. In 1997, she discussed with her manager, Lou Pearlman, on joining the pop female group Innosense. When Spears' mother asked family friend and entertainment lawyer Larry Rudolph for his opinion, he decided he wanted to pitch her to labels.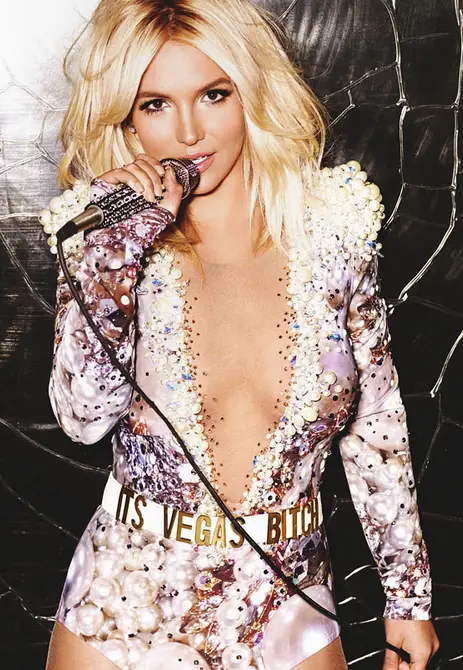 After completing her professional demo, she traveled to New York with it and met with executives from four labels, going back to Kentwood that same day. Three labels rejected her, with Jive Records signing her up. In January 1999, her debut album Baby One More Time was released. It peaked at No. 1 on the U.S. Billboard 200. It topped the charts in 15 countries and sold over 10 million copies in a year, making it the biggest selling album by a teenage artist.
Her second album, Oops!… I Did It Again, was released in in May 2000 and debuted at No. 1 in the United States. It sold over 25 million copies worldwide to date, making it one of the biggest-selling albums of all time. She went on to release her third studio album, Britney, in November 2001. The album received two Grammy nominations – Best Pop Vocal Album and Best Female Pop Vocal Performance for the single "Overprotected". The album's lead single, "I'm a Slave 4 U", became a top-ten hit internationally.
She then ventured into acting, making her film debut with the 2002 feature Crossroads. The film was widely panned, though some critics praised Spears' acting. Her fourth album, In the Zone, was released in November 2003. Album highlights include"Me Against the Music", a collaboration with Madonna, "Toxic", winning her her only Grammy for Best Dance Recording, "Everytime" and "Outrageous".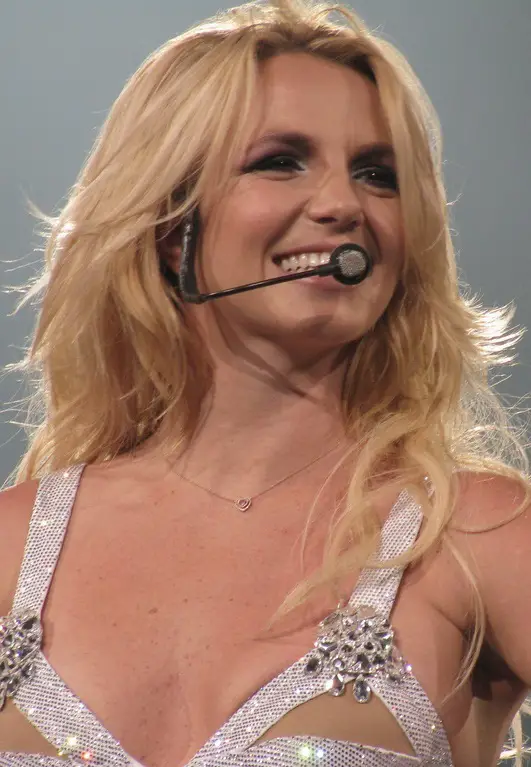 Plastic Surgery Rumors and Confirmation
Spears did not only produce top-selling albums, over the years, she has also speculated rumors about her image, whether or not she had succumbed to plastic surgery. Audiences have watched her grow in the entertainment industry, making it easier for the public to notice physical transformations. It has been said she had a nose job, and judging from before and after photos online, it appears she really had! The thing is, with her surgery, her nose job seems flawless.
She also recently admitted in an interview with InStyle about her visiting Beverly Hills plastic surgeon Dr. Raj Kanodia as part of maintaining her youthful glow. "I've had lip injections before", she said. She still is, however, mum about her nose job speculations.
The pop princess also made headlines for her romantic relationships. She dated Justin Timberlake but broke up after three years of being together. The former 'N Sync member, then, released the single, "Cry Me a River", speculating reports that Spears cheated on him after there was a Britney look-alike in the song's music video. In January 2004, she married her childhood friend Jason Allen Alexander in Las Vegas, though the marriage was annulled 55 hours later.
Several months later, she became engaged with Kevin Federline and got married on September 18, 2004. Two years after, she filed for divorce. They have two sons together, Sean Preston Federline and Jayden James Federline.