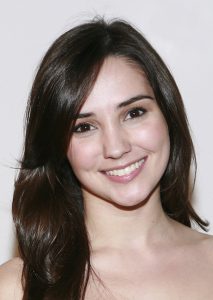 Laura Breckenridge started her professional acting career during her teens. After a series of auditions, she made her movie debut in 1998's Went to Coney Island on a Mission from God… Be Back by Five. On TV, her first role was in an episode of Boston Public. Later in 2005, she starred as Rose Sorelli in the short-lived comedy-drama Related. During this period, she also had performances in such movies as Southern Belles, Havoc, and Loving Annabelle.
She landed more roles on the big-screen, appearing in the films Let Them Chirp Awhile, The Favor, and Beautiful Loser. In 2008, Breckenridge played the role of Shelby Leds in the horror film Amusement. She next starred in the straight-to-video film Hit and Run. Around the same time, she made guest appearances in Gossip Girl, Drop Dead Diva, and Drop Dead Diva.
In 2011, she starred in the television film A Christmas Kiss. She also had notable guest parts in Grey's Anatomy, CSI: NY, The Mob Doctor, and Blue Bloods. She also starred in the movie BoyBand. The actress continued her work on televison, but mostly with guest parts. She recently had one-episode appearances in Rizzoli & Isles, Criminal Minds, and Bull.
Apart from staying healthy through a clean diet plan, Laura Breckenridge keeps in good shape through regular exercise. As an actress, she already gets herself on the go with constant activities. She also makes sure running errands turns into something akin to working out as well by doing lots of walking and stairs climbing.
She also visits the gym to perform her workout routine, however, she admits it's hard to be consistent with such. That's why she makes up for this by trying to stay active in her day-to-day, no matter how little these activities can be. She also loves to run, which she makes as part of her lifestyle.