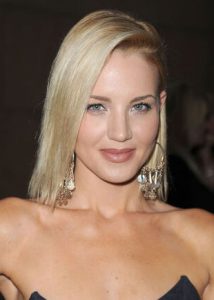 Actress Brianne Davis had her career beginnings in the 2000s. After numerous auditions, she landed a one-episode role in Dawson's Creek. Some years after, she made her first movie appearance in Crash Landing, released in 2005. That same year, she had performances in the films Jarhead and The Kid & I. She later starred in a couple of B-movies, including Swedish Auto, The Haunting of Marsten Manor, and Something's Wrong in Kansas.
Davis then played a supporting role in the American-Canadian slasher film Prom Night. After this, she starred as Natalie 'Naz' Stevens in the 2009 comedy film American Virgin. In the 2010s, the actress first had roles in the movies The Victim, ChromeSkull: Laid to Rest 2, Synchronicity, and Magi. Also, she played Grace, a recurring character in the TV series Hollywood Heights.
She next played Belinda in 2 episodes of True Blood, as well as made one-time appearances in such TV shows as The Mentalist, Murder in the First, and Masters of Sex. Her next work on television were recurring parts in If Loving You Is Wrong and Casual. Davis then guest-starred in Rosewood and Heartbeat. Her first regular role on the small screen was as Lena Graves in the History channel series Six. Afterward, she starred in the made-for-TV film Saving My Baby.
For Brianne Davis, staying healthy and fit means eating clean and exercising on a regular basis, which she does as part of her lifestyle. Talking about her workout routine, she said: "For me, training is a lifestyle, so I workout six to seven days a week no matter what. I love running, Pilates, yoga and also like to hit the weights."
Even when she's working, she finds way to perform her workouts. "My all- time favorite is T25 by Shaun T. It's such a great full-body workout and you can pop in the DVD anywhere, which is especially helpful while I'm on location," said the actress.