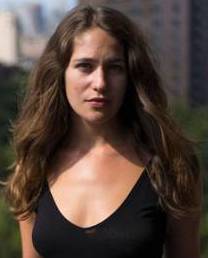 Hollywood star Lola Kirke debuted in the 2011 film Another Happy Day. Her next role was in the 2013 movie Reaching for the Moon. On television, her first appearance was in an episode of Law & Order: Special Victims Unit. In 2014, she had roles in the films Free the Nipple and Song One. She also played the part of Greta in David Fincher's Gone Girl. At the same time, she guest-starred in The Leftovers.
From this period, Kirke became known for her starring role as Hailey Rutledge in the Amazon series Mozart in the Jungle. She starred on the said show from 2014 to 2018. Simultaneously, she had notable performances in the films Mistress America, Fallen, AWOL, Gemini, American Made, Active Adults, Untogether, and Viper Club. Just this year, she also had roles in the movies Dreamland, American Woman, Broken Diamonds, and Lost Girls. Kirke is also a singer. She released her debut EP in 2016.
The 29-year-old actress stays in shape by following a healthy diet plan. While she doesn't adhere to any strict diets, she eats healthily with lean protein, fiber-rich foods as her staple food items. Nonetheless, she admits to still indulging in her cravings every now and then albeit in moderation. To make sure she doesn't overeat, she brings healthy snacks like dried fruits and nuts with her, which she munches on in between meals.
In the morning, she makes efforts to eat a healthy breakfast. One of her go-to options is whole grains oatmeal with bananas or blueberries. Lunch and dinner would be proteins and veggies, so it's likely she'd have fish or chicken with salad. She occasionally has red meat. For snacks between meals, she likes fruits, almonds, and smoothies. She has a cheat day where she allows herself to eat not so healthy meals but she minds her portion control.