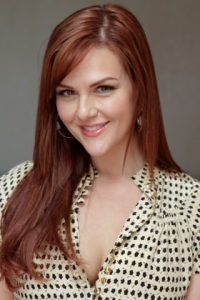 Hollywood star Sara Rue started her acting career in the late 1980s. She made her film debut in the 1988 film Rocket Gibraltar. In the 1990s, she had her first TV role as Edda Pasetti in the NBC sitcom Grand. She next played Monica in the ABC sitcom Phenom, after which she played Darby Gladstone in the NBC sitcom Minor Adjustments.
Following this, she starred in the TV film For My Daughter's Honor. Also during this period, she had roles in the films Passed Away, Can't Hardly Wait, A Slipping-Down Life, and A Map of the World. In the 2000s, she had roles in the movies Pearl Harbor, Gypsy 83, The Ring, and Danny Roane: First Time Director. Between 1999 to 2001, she also became known for her role as Carmen Ferrara in Popular.
In the 2000s, Rue became best known for playing Claudia "Claude" Casey in the sitcom Less than Perfect. More recently, she had recurring roles in Mom, Bones, and Rules of Engagement. Plus, she had starring roles as Kim Salinger in Malibu Country and Dora Winston in Impastor. In addition, she played Olivia Caliban in A Series of Unfortunate Events. She currently plays the part of Nancy Granville in American Housewife.
Sara Rue had a major physical transformation in the 2010s, having lost 50 pounds. From being overweight, the actress successfully changed her lifestyle, particularly her diet, to lose weight. "I have such a better relationship with food than I've ever had in my life," said the actress. "I've learned how to control portions, I've learned how to eat healthfully."
The actress also shared how being a conscientious eater helped her lose weight. "I became someone who really paid attention to what I was putting in my mouth," said Rue. "I didn't cut out any particular foods to lose weight, but I now eat a mostly plant-based diet," she added.