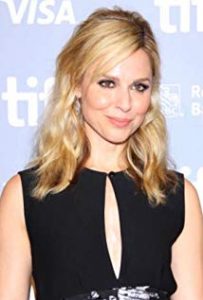 In 1989, actress Cara Buono debuted in two episodes of the TV series Dream Street. She got more guest roles on television the following decade. She appeared in an episode of CBS Schoolbreak Special and went on to star in the TV movie Deep in My Heart. In the movies, she had her first role in 1992's Gladiator. She then had performances in the films Waterland, The Cowboy Way, Killer: A Journal of Murder, Kicking and Screaming, Next Stop Wonderland, Chutney Popcorn, and Man of the Century.
Back on TV, she became known for her role as Grace Foster in the crime drama Third Watch. Afterward, she appeared as Kelli Moltisanti, a recurring character in The Sopranos. In 2007, she played Sheriff Anna Turner in the TV show The Dead Zone. In the 2010s, she first portrayed Faye Miller in the AMC series Mad Men.
For her role, she received a Primetime Emmy Award for Outstanding Guest Actress. Following this, she played Rose in the ABC drama Brothers & Sisters, after which she played Martine Rousseau in Person of Interest. Since 2016, she stars as Karen Wheeler in Netflix's Stranger Things. Also in the 2010s, she had performances in the feature films The Discoverers, A Good Marriage, Paper Towns, All Saints, and Monsters and Men.
Maintaining good health is crucial for the Stranger Things actress. That's why she's mindful of her food choices. At her age, she no longer has problems staying away from junk foods. She listens to what her body needs and processed foods aren't one of those. Nonetheless, she indulges in some sweets every now and then, though mostly dark chocolate, and wine, too. The Cara Buono diet plan typically consists of whole grains and salads. Fruits and vegetables are part of her daily diet, as well as lean protein and healthy fats.