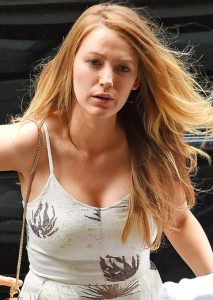 American actress Blake Lively first became known for starring in the teen drama film The Sisterhood of the Traveling Pants, followed by a couple of other films. Though her major breakthrough happened on television when she was cast as Serena van der Woodsen on Gossip Girl, a role she played for several years, garnering her mainstream prominence. While still on the show, she simultaneously starred in some movies, including The Sisterhood of the Traveling Pants 2, The Private Lives of Pippa Lee, The Town, and Green Lantern. Her most recent films are The Age of Adaline and in the upcoming movie The Shallows.
Known for her slender figure and remarkable fashion presence, Blake is a huge star in Hollywood. Taking a break some time in 2012 to start a family, then in 2014 to experience motherhood, it is also quite noticeable how the actress was able to gain her slender figure back after giving birth in 2014. Initially, the actress took workouts more seriously when she played the female lead in Green Lantern. After experiencing how such workouts can make her feel great, she decided to continue.
According to her trainer, circuit training is the key. She works out five times a week with 5-8 pound dumbbells and a swiss ball. Circuit exercises are so effective that when Blake first tried these, her body changed in just three weeks. The advantages include trimming your core, having sexier and toned legs and arms. For her weight loss, the actress worked with another trainer, who had her do split squats, dumbbell rows, resistance training, dumbbell bench presses and planks as part of her workout routine. Of course, Blake was also advised to get as enough sleep as possible. Her trainer believes that any efforts to exercise are put in vain when one does not get enough sleep.