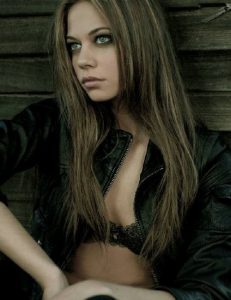 It was in 2008 that Analeigh Tipton first appeared on television as a contestant on America's Next Top Model. She was one of the finalists and ended up being in the third place. Three years later, she made her film debut in The Green Hornet. That same period, she gained attention for her supporting role in the movie Crazy, Stupid, Love. She also appeared as Lily in the movie Damsels in Distress.
She went on to act in the films Warm Bodies, The Power Inside, and Lucy. In 2014, she played the female lead alongside Miles Teller in the romantic comedy Two Night Stand. She next appeared in the movie Mississippi Grind. She went on to star as one of the leads in the short-lived series Manhattan Love Story. More recently, she starred in the features Golden Exits, All Nighter, and The Long Home.
The model-turned-actress Analeigh Tipton takes care of herself by keeping an active lifestyle. Aside from choosing healthy foods as part of her daily diet, she also exercises on a regular basis. She acknowledges the importance of working out not just to maintain her slender figure but to also keep her healthy in general. Physical activity is also crucial for mental health as it exercising releases the feel-good hormones dopamine.
In an interview, Analeigh revealed her fitness secrets. When asked how she stays in shape, she said: "I run, usually eight or nine miles. I also power lift and kick-box." She also stays active by skating. She even credited this activity as something that helped her develop her acting prowess. She explained: "I would say skating really helped prepare me for acting. Through that experience, I became more independent, more disciplined and better able to cope with pressure. I learned to detach myself from the work, so I don't carry it around with me."