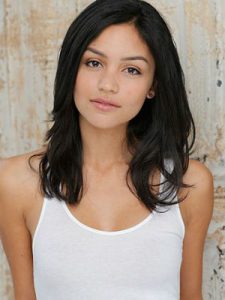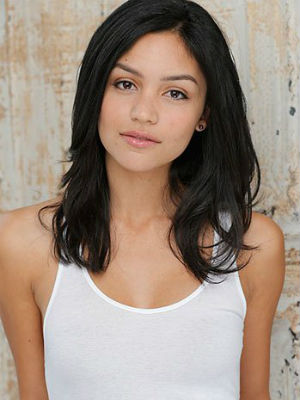 American actress Bianca A. Santos started her Hollywood career very recently in 2013. During her initial period, she appeared on two TV movies and a short film. It was also in 2013 that she got her break on the small screen. This was after landing the role of Lexi Rivera on the TV series The Fosters. She's a recurring character but she's on the show up to now. Afterwards, she landed a role in the horror film Ouija. This also marked her big screen debut. She went on to play a supporting role in the movie The Duff. Her first regular role was on the MTV series Happyland, though the show was cancelled after one season.
Standing at 5'5, the 26-year-old actress is slowly getting her place in Hollywood. With notable roles in a few films and TV shows, Bianca has a great shot of making it big. With her Cuban and Brazilian heritage, the actress is noticeable for her striking beauty, as well as for her slender physique. Though she's only in her mid 20s, Bianca knows how important it is to practice a healthy lifestyle. That means a combination of eating right and working out. She's still young, so she still has a fast metabolism. But it doesn't mean that she stays complacent.
Aside from exercising, she makes sure she mostly eats healthy food. She avoids from consuming processed and junk foods, those that contain much salt and sugar. She understands that by eating right, she protects not only her appearance, but also her overall health and fitness. Thus, she focuses on eating fruits, vegetables, lean protein and getting hydrated. For breakfast, she likes eating wheat bread with honey or oatmeal with fruits. For lunch, she mostly has chicken or steak, either with rice or pasta. At night, she satisfies herself with quinoa or a bowl of seafood pasta.