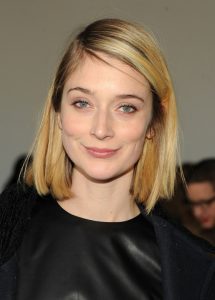 American star Caitlin FitzGerald started her Hollywood career only recently in the late 2000s. She spent her initial years making guest appearances. She had guest parts on the TV shows Mercy, How to Make It in America, and Blue Bloods. Her first recurring role was on Gossip Girl. In the 2010s, she also became more active on the big screen. She went on to act in the movies Damsels in Distress, Newlyweds and The Fitzgerald Family Christmas. In 2013, she became further known for playing Libby Masters on the TV series Masters of Sex. Simultaneously, she plays a recurring role on Rectify.
Standing at 5'10, the 33-year-old actress is remarkable not only in her talents but also in how she looks. Her slender figure makes her more noticeable on the screen. She leaves an impression that's probably one of the reasons why she's enjoying stardom right now. To maintain her svelte frame, the actress is careful when it comes to her diet regimen. She's careful not to eat too much, so portion control is something that she's very serious about. The actress believes that she does not need to impose a strict diet to maintain her weight. She only needs to consume food in moderation.
For breakfast, the Masters of Sex actress starts healthy with eggs and toast with coffee or tea. She also opts to eat oatmeal in the morning along with fruits like an apple and blueberries. Starting healthy in the morning gives her the right energy to start her day right. For lunch, she mostly eats lean protein, so fish or chicken. She sometimes has rice and other times pasta. She keeps it light at night with a sandwich along with vegetables. All her meals are incorporated with fruits and veggies. For snacks, she prefers healthy food like nuts, fruits and yogurt.