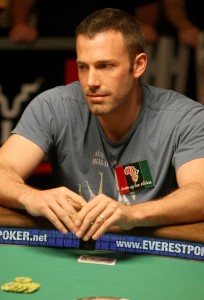 Noted actor, screenwriter, and director Ben Affleck has proven his talent for all three. First achieving success with long-time buddy Matt Damon for writing the award-winning movie Good Will Hunting, he landed lead roles in successful films like Armageddon, Pearl Harbor, Changing Lanes and The Sum of All Fears. Despite turning a dark turn in the early 2000s based on the poor box office results of the films he starred in such as Daredevil and Gigli, he made a comeback as a director of the film Gone Baby Gone.
He continued his success in directing with The Town and Argo, the latter of which won Best Picture at the Oscars, and for which he also won Best Director at the Golden Globe and BAFTA Awards. He recently starred in the much-talked-about movie Gone Girl, and will star in the much-awaited upcoming film Batman v Superman: Dawn of Justice, in which he will star as Batman. The end of his 10-year marriage to Jennifer Garner also created buzz in the media in 2015.
Standing at 6'4, Ben certainly is a big guy. With his tall stature is his lean body made possible by his workout regimen. Being one Hollywood's leading man, Ben is apparently required to look fit and stay healthy to be able to perform his role, especially the action-packed ones, more effectively. Basically, he would do his workouts five to six days in a week, spending three to four hours per day.
His routine includes cardio, strength training, martial training, bench press, squats, dead lifts, bicep curls, and resistance training. Every time he's working on a new movie, Ben lessens his workouts by performing his routines three to four days in a week for two hours each day. He'd also make sure he'd spend thirty minutes of jogging every day for enhanced strength and resistance.