Early Acting Career and Breakthrough on Television
Leighton Marissa Meester was born on April 9, 1986 in Fort Worth, Texas, United States to parents Constance and Douglas Meester. At the time she was born, her mother was serving time in federal prison for being involved in a drug ring that smuggled marijuana from Jamaica to the US. She was able to give birth in a hospital and nurse her daughter Leighton for three months, before going back to jail to complete her sentence.
She was then cared for by her grandmother. She also has a younger brother named Alexander. She was raised in Marco Island, Florida. There, she became involved in productions at a local playhouse. At age 11, she and her mother moved to New York City where she attended the Professional Children's School.
During this time, she started working as a model with Wilhelmina agency, appearing in a Ralph Lauren ad and posing for Limited Too campaigns alongside fellow future actress Amanda Seyfried. She also worked with then-photographer Sofia Copolla, and appeared in commercials for Tamagotchi toys and Clearasil.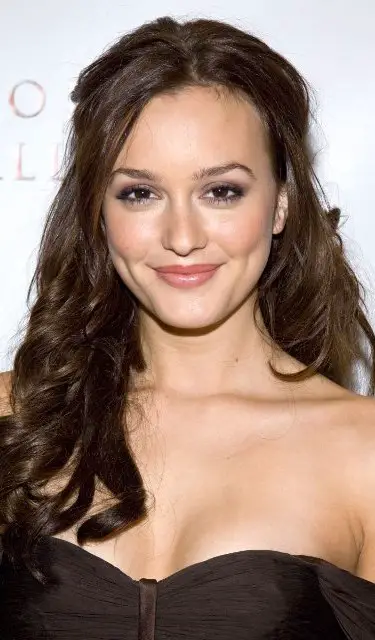 In 1999, she made her television debut in an episode of the crime series Law & Order. At the age of 14, she relocated to Los Angeles in the hopes of having a more stable acting work. She also attended Hollywood High School and Beverly Hills High School while there. Two years after her television debut, she landed guest spots in Boston Public in 2001 and in Once and Again in 2002.
In 2003, she made her big screen debut as Elisha Springfield in Hangman's Curse. That same year, she joined the main cast of the series Tarzan as Nicki Porter, though it only ran for eight episodes. She then continued to land guest spots in such shows as Crossing Jordan, 7th Heaven, Entourage, 24 and Veronica Mars.
In 2005, she landed a regular role in the series Surface, playing the role of Savannah Bennet. The show ended the following year. In 2006, she starred in two movies: one was as Lucy Covner in Flourish and the other was as Josie in Inside.
She went on to star in three films in 2007 – Drive-Thru, Remember the Daze and the television movie The Haunting of Sorority Row. She then appeared in two more guest spots in the shows CSI: Miami and Shark before achieving her breakthrough as Blair Waldorf in the CW teen drama Gossip Girl.
Her performance was the most critically acclaimed in the show, with Blair being called as the series' breakout character. Her character also garnered much media attention due to her wardrobe. For her role in Gossip Girl, she received various awards including the Teen Choice Awards for Choice TV Actress Drama in 2009. She portrayed Blair until the program's finale in 2012.
During her time with Gossip Girl, she also starred in a number of motion pictures including Killer Movie, Date Night, Going the Distance and Country Strong. In 2011, she starred alongside Minka Kelly in the thriller The Roommate, playing an obsessive bipolar girl named Rebecca. Although the movie was met with negative reviews, her performance was praised by critics.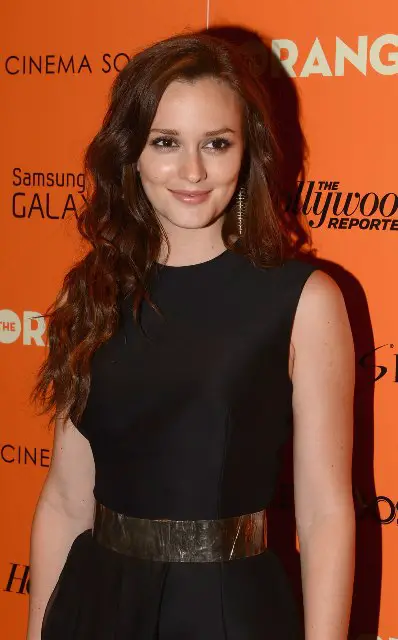 Also in 2011, she starred in Monte Carlo, alongside Selena Gomez and Katie Cassidy. Her final film of 2011 was the comedy The Oranges opposite Hugh Laurie and Adam Brody. It made its premiere at the Toronto International Film Festival. She also starred in the 2012 comedy That's My Boy, alongside Adam Sandler but the film received much negative
criticisms.
Romantic Affairs, Personal Troubles and Cosmetic Enhancement Claims
Meester dated her Gossip co-star Sebastian Stan for three years, that is from 2008 to 2010. In 2012, she briefly reconciled with actor Aaron Himelstein, whom she dated back in 2007. Subsequently, she began dating actor Adam Brody after meeting on the set of The Oranges. In November 2013, they became engaged after a year of dating and were married in February 2014.
The Gossip Girl star was also involved in a legal battle against her mother when she claimed that the money she sent for her brother's medical expenses were wrongly used by her mother for botox, plastic surgery and hair extensions. Speaking of plastic surgery, the actress herself is accused of going under the knife to attain the look that she has right now.
According to reports, Meester has had a nose job before, way before she achieved success on television. Miami plastic surgeon Dr. Michael Salzhauer stated: "It looks like Leighton Meester did have a Rhinoplasty giving her a more defined tip and narrower bridge."
To further justify the claims, another expert, Facial Plastic and Reconstructive Surgeon and Rhinoplasty Specialist Dr. Paul S. Nassif agreed with others' observation. He explained: "Leighton Meester may have had rhinoplasty performed at one point. Her nose appears slightly smaller than it was in earlier photos. Overall, any work performed was conservative and she looks good."