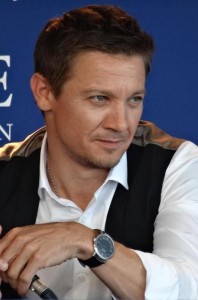 45-year-old Jeremy Renner only got his big break in the late 2000s, thanks to his memorable lead role in The Hurt Locker (2008), which got him his first Oscar nomination for Best Actor. Prior to that, he's already played supporting roles in S.W.A.T. and 28 Weeks Later. He achieved another critical praise for his performance in The Town (2010), for which he received an Oscar nomination for Best Supporting Actor.
Turning more mainstream, he got the role of Hawkeye in Thor (2011), Marvel's The Avengers (2012) and Avengers: Age of Ultron (2015), exposing him to international audiences. He has also starred in other box office successes, including Mission: Impossible – Ghost Protocol (2011), The Bourne Legacy (2012), Hansel and Gretel: Witch Hunters (2013), American Hustle (2013), and Mission: Impossible – Rogue Nation (2015).
The actor has come a long way from his acting beginnings since he only achieved his big break when he was already in his late 30s. Since getting exposed, the actor has been largely known for his acting chops and his amazing physique. It's not surprising that like other stars in Hollywood, Jeremy is also very careful and disciplined when it comes to taking care of his body. With several action movies he's been into, it's only required of him to stay fit, agile, and healthy.
Every day, Jeremy focuses on a different body part to enhance. For Day 1, the actor works on his chest by doing the following: Gironda Neck Press (5 sets, 10 reps), Incline DB Press (3 sets, 12 reps), Narrow Grip Bench Press (3 sets, 15 reps), Cable Fly Low Pulley (3 sets, 10 reps), and Cable Fly High Pulley (3 sets, 10 reps). On the second day, he focuses on his back by doing Wide Grip Pull Ups (3 sets, 15 reps), Reverse Grip Cable Pull-Down (3 sets), Seated Cable Row (3 sets, 10 reps), and Chin Ups (3 sets, 15 reps). Day 3 on the other hand addresses his arms and legs by doing cardio exercises, dumbbell curls, squats, 20-30 minutes treadmill running, and dips.