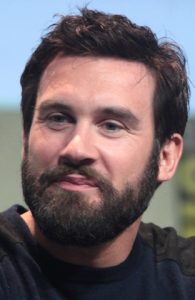 Clive Standen first played the role of Martin Raynor in 2 episodes of the British series Waking the Dead in 2004. That same year, he made his first movie role in Ten Days to D-Day. He next played the part of Charlie Halliday in some episodes of Doctors, as well as played a supporting role in the TV film Tom Brown's Schooldays.
His next film roles were in Heroes and Villains and Namastey London. After this, Standen played Private Harris in Doctor Who and Archer in Robin Hood. In the 2010s, he initially had performances in the films Eating Dust and Hammer of the Gods. Also, he played Gawain in historical drama series Camelot. The actor gained mainstream recognition after landing the role of Rollo in Vikings, a role he still plays up to present.
Simultaneously, he portrayed Telemon in the BBC One series Atlantis, as well as acted in the films Patient Zero and In Like Flynn. Standen also portrayed mountaineer Ed Viesturs in the biographical film Everest. From 2017 to 2018, he played the lead part Bryan Mills in the short-lived series Taken. Recently, he also joined the main cast of the NBC drama Council of Dads as Anthony Lavelle.
Even before becoming an actor, Clive Standen has been intense in his physical and mental pursuits. For starters, he was into martial arts. He still is. In an interview with Men's Journal, he said he did Muay Thai everyday from the ages of 11 and 18. When he was training to become an actor, he also picked up some new tricks along the way, including sword fighting and stage combat.
For his lead role as Bryan Mills in the TV remake of Taken, the actor even upped his workout routine to improve his strength and agility. After all, he needed to perform many action sequences. His 45-minute workout circuit, which he designed with his trainer, initially involves up to 10 minutes jog as warm-up, followed by stretches and drills.