Becoming a Blockbuster Superstar
Thomas Cruise Mapother IV, commonly known as Tom Cruise, was born on July 3, 1962 in Syracuse, New York, United States to special education teacher Mary Lee and electrical engineer Thomas Cruise Mapother III. He has three siblings: Lee Anne, Marian, and Cass. He and his family spent some time in Canada where he was partly raised.
In the late 1971, they moved to the Ottawa suburb of Beacon Hill where he attended Robert Hopkins Public School. When he was in the fourth grade, he became involved in drama, under the guidance of George Steinburg. He then transferred to Henry Munro Middle School but in the spring of that year, his mother left his father, taking him and his siblings back to the United States. His father died of cancer in 1984.
In the US, he got a church scholarship and briefly attended a Franciscan seminary in Cincinnati where he aspired to become a Catholic priest. In 1981, at the age of 19, his acting career began with a small role in the film Endless Love. It was followed with a supporting role in the movie Taps later that year.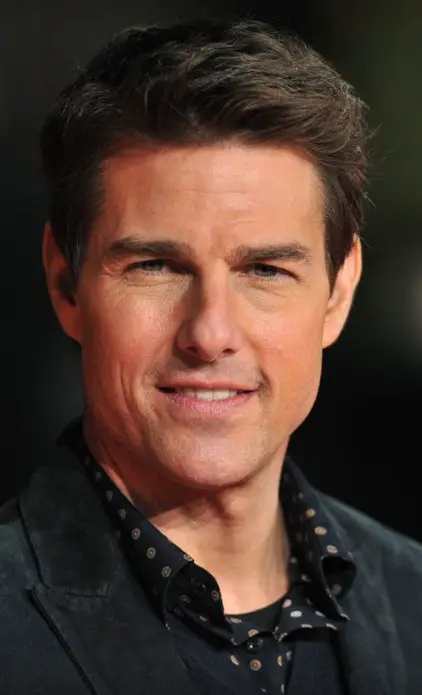 In 1983, he starred in Risky Business, a Generation X classic that had helped Cruise establish his career as an actor. However, it was his lead role in the 1986 feature Top Gun that catapulted Cruise into international stardom. He then gained further fame when he co-starred with Paul Newman in The Color of Money that same year.
He gained critical acclaim in 1988's Rain Man alongside Dustin Hoffman. The film went on to win the Academy Award for Best Picture. The following year, his notoriety as an actor increased for his portrayal of Vietnam War veteran Ron Kovic in Oliver Stone's Born on the Fourth of July. For his role, he won the Golden Globe Award for Best Actor and received his first Oscar nomination in the same category.
In the early 1990s, he starred in the films Days of Thunder and Far and Away with his then-wife Nicole Kidman. His portrayal of vampire Lestat de Lioncourt in 1994's Interview with the Vampire, based on Anne Rice's best-selling novel, also gained him acclaim. In 1996, he further cemented his action star status as superspy Ethan Hunt in the reboot of Mission: Impossible.
He next took the title role in the 1996 film Jerry Maguire, for which he earned a Golden Globe award and his second Oscar nomination for Best Actor. In 1999, he starred in Stanley Kubrick's last film Eyes Wide Shut with then-wife Nicole Kidman. In 2000, he reprised his role in the Mission: Impossible sequel, Mission: Impossible II.
His subsequent works on the big screen went on to become commercial hits including Vanilla Sky (2001), Minority Report (2002), The Last Samurai (2003), War of the Worlds (2005), Mission: Impossible III (2006), Tropic Thunder (2008), Valkyrie (2008), Knight and Day (2010), Mission: Impossible – Ghost Protocol (2011), Rock of Ages (2011), Jack Reacher (2012) and Oblivion (2013).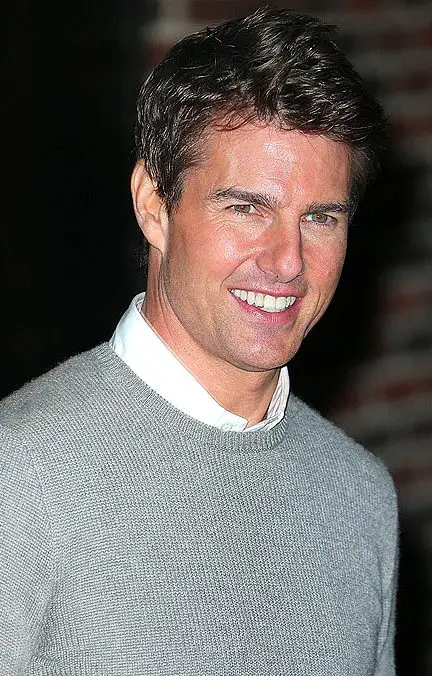 Venture as a Producer, Personal Life and Plastic Surgery Reports
In 1993, Cruise partnered with his former talent agent Paula Wagner to form Cruise/Wagner Productions. The company has since co-produced many of Cruise's movies, the first one being Mission: Impossible. The film also marked his debut as a producer. Hollywood economist Edward Jay Epstein said that Cruise, along with George Lucas, Steven Spielberg and Jerry Bruckheimer, is one of the producers that can guarantee the success of a billion-dollar film franchise.
Cruise has also gained notoriety for his romantic endeavors. He was first married to actress Mimi Rogers in 1987. The marriage lasted two years, ending on February 4, 1990. In 1989, he met his second wife Nicole Kidman on the set of their film Days of Thunder. They married on December 24, 1990.
In February 2001, Cruise filed for divorce from Kidman while she was unknowingly pregnant though the pregnancy ended in miscarriage. He was next involved with his Vanilla Sky co-star Penelope Cruz but the relationship ended in 2004. The following year, in April, he started dating actress Katie Holmes. Their first child, Suri, was born in April 2006 and the couple got married on November 18, 2006. The marriage also ended when Holmes filed for divorce from Cruise on June 29, 2012.
His separation from wife Katie Holmes and other controversies regarding his relationship with his daugher Suri plagued Cruise in recent years. Aside from this, his younger appearance sparked rumors of plastic surgery as well. On February 26, 2012, Cruise presented the Oscar for Best Picture at the 84th Academy Awards ceremony. With his high-profile appearance, several people quickly noticed that Cruise, 50 at that time, seemed to be distinctively younger for his age.
Plastic surgeon Dr. Anthony Youn stated: "I don't think he's found the Fountain of Youth, but he's done the next best thing — found a good plastic surgeon. He looks like someone who has had a plethora of the best cosmetic treatments available." The doctor believes that Cruise has had injections of facial plumper, such as Sculptra. It is basically injected every six weeks for three to four treatments and the effect is so deliberate that it goes unnoticed.