Early Start and Success in Music and Film
Born Ashley Michelle Tisdale on July 2, 1985 in West Deal in Ocean Township, Monmouth County, New Jersey, she met her manager, Bill Perlman, at a mall in New Jersey when she was three. Through him, she was sent to several auditions for commercials. She was then placed in over 100 national television advertisements as a child.
Her theatrical career later started with her performances in the stage productions of Gypsy: A Musical Fable and The Sound of Music. At age eight, she joined the cast of the musical Les Misérables in a national touring production, in which she played Cosette and toured for two years before landing a part in a touring production of Annie in Korea. At age 12, she sang at the White House for President Bill Clinton.
Starting in the late 1990s, she landed small roles in a number of television shows including The Hughleys, Smart Guy, 7th Heaven, Boston Public and Bette. For her performance in Boston Public, she received a Young Artist Award nomination for "Best Guest Performance In a TV drama" in 2000. She also starred in the movies A Bug's Life and Donnie Darko.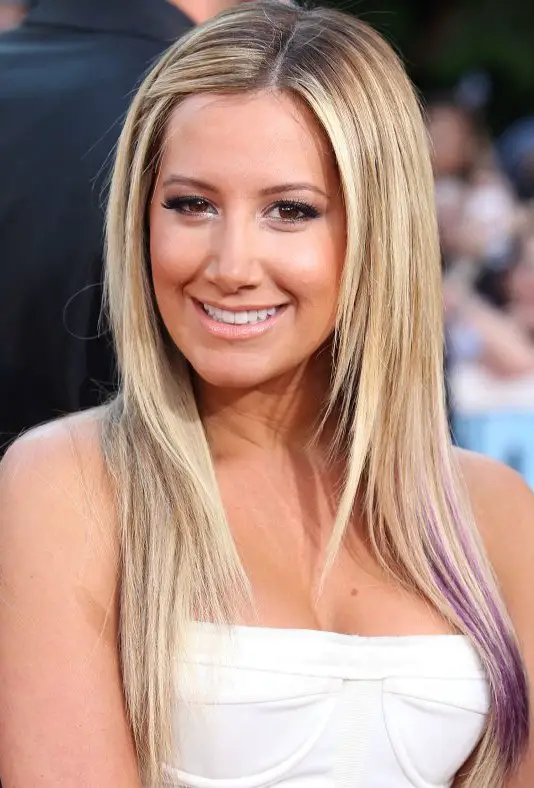 In 2004, she auditioned for the role of London Tipton in Disney's The Suite Life of Zack & Cody and although she lost the role to Brenda Song, she was offered the recurring character of Maddie Fitzpatrick. For her role, she won her first Best Actress award at the 2008 UK Nickelodeon Kids' Choice Awards.
Her breakout role was as Sharpay Evans in High School Musical. The producers did not initially consider her for the role because of her good girl image in The Suite Life of Zack & Cody. High School Musical became the most watched Disney Channel's film that year and their soundtrack, for which she contributed vocals for numerous songs, sold more than 3.7 million copies in the US and became the top-selling album that year.
Plastic Surgery Correction
In 2007, she underwent a septoplasty procedure to fix her partially deviated septum. The High School Musical actress stated that it was done for medical reasons and not for cosmetic enhancements. The procedure rectified two tiny fractures in her nose, which were causing some breathing problems. She spoke to People magazine about the surgery, expressing that it was important for her to be truthful with her fans.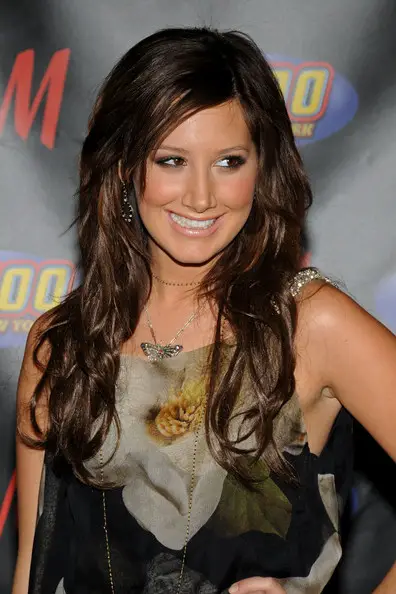 She then continued to work where she signed a recording contract and released her debut album, Headstrong. The lead single, "Be Good to Me" was released to mainstream radios to promote her album. Headstrong was released in 2007 and debuted at #5 on the Billboard 200. The second single, "He Said She Said" became her most successful single in the US.
She went on to reprise her role as Sharpay Evans in High School Musical 2 which premiered on Disney Channel in August 2007. It became the most-watched film in cable television with 17 million viewers. Her performance also earned her critical acclaim and the movie earned two Primetime Emmy Awards nominations.
Around this time, she was offered the voice role of Candace Flyn in Phineas and Ferb. The show was successful that it became the most-watched animated series among children in 2010. It also earned acclaim from critics and won three Primetime Emmy Awards.
Her personal relationships include dancer Jared Murillo whom she met on the set of High School Musical. They were romantically involved from 2007 to 2009. Beginning in 2009, she dated director Scott Speer, whom she had a relationship with until 2011. They got back together in 2012 but have since ended their relationship. Later that year, she started dating musician Christopher French and became engaged in August 2013.