Modeling and Television Breakthrough
Born Tyra Lynne Banks on December 4, 1973 in Inglewood, California, she has grown to become one of the most influential model and television personality. Her mother is Caroline London-Johnson, a NASA photographer and her father is Donald Banks, a computer consultant.
She began her modeling career at the age of 15 while attending school in Los Angeles. She was rejected by six modeling agencies before being signed by L.A. Models. She later switched and signed with Elite Model Management at age 16. After getting an opportunity to explore her modeling career in Europe, she put her college education on hold and traveled to Milan.
In her first runway season, she was booked in 25 shows at the 1991 Paris Fashion Week. She has since appeared on the covers of prominent magazines such as Elle, Teen Vogue and Vogue. She has also walked the runways for such clothing lines as Chanel, Valentino, Fendi and many others.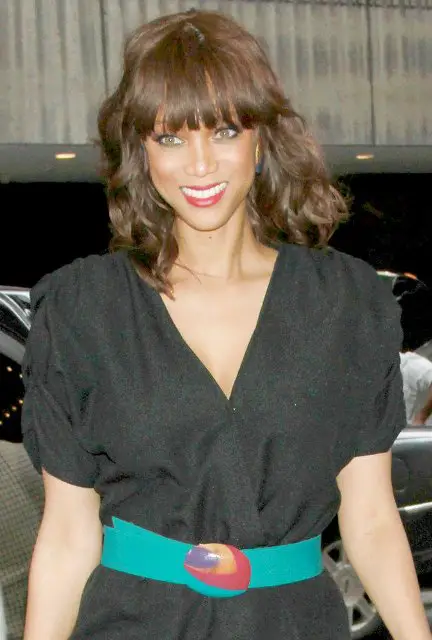 In addition, she has been featured in advertising campaigns for several companies including Dolce & Gabbana, Yves Saint Laurent, Ralph Lauren and Nike. She then returned to the United States in the mid-1990s to be involved in commercial modeling.
She gained wider popularity as a fashion model when she became the first African American woman to be featured on the covers of GQ and Sports Illustrated Swimsuit Issue. Her achievement in the fashion industry was later recognized when she received the VH1 award Supermodel of the Year in 1997.
That same year, she also became the first African American chosen for the cover of the Victoria's Secret catalog. She was Victoria's Secret angel from 1997 to 2005.
After her fruitful endeavor in the fashion industry, she transitioned into television with her career starting with the series The Fresh Prince of Bel-Air, in which she played the character Jackie Ames. She continued to make a name on the small screen with more appearances in such television shows as Felicity, All That and The Price Is Right.
Cosmetic Procedures
Since her breakthrough both in fashion and television, fans and critics alike had noticed the huge disparity in her appearance shown in her old and recent photos. Before and after photos made it evident that she has had rhinoplasty as her nose now appears narrower and has more shape.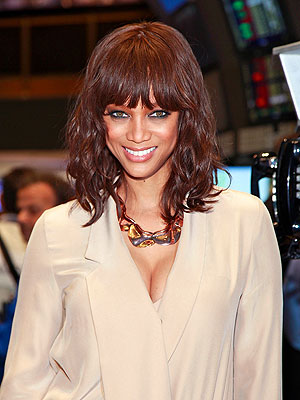 It was also rumored that her large breasts were a result of breast implants. To prove that her breasts are real, while in ABC's Extreme Make-Over, she shocked the audience when she just wore a short bathrobe and asked plastic surgeon Dr. Garth Fisher to touch test her breasts, though her breasts were blacked out onscreen during this time. The doctor then stated that Tyra Banks really has huge, natural breasts.
After this, she continued to have a more prolific career on television especially when she began her own production company, Bankable Productions, which produced such shows as The Tyra Banks Show, America's Next Top Model, and the film The Clique.
She is now one of the hosts and judges, and the executive producer of the reality show America's Next Top Model. She also hosted The Tyra Banks Show, a daytime talk show which was aimed for younger women and ran from 2005 to 2010. She then earned a Daytime Emmy Award for her work in The Tyra Banks Show. In 2010, Oprah Winfrey congratulated her for doing an excellent job in inspiring and mentoring young women.
Furthermore, she has appeared in several films including Life-Size, Love Stinks, Love & Basketball, Coyote Ugly, Halloween: Resurrection and Hannah Montana: The Movie.
Her personal relationships were also as prominent and colorful as her career. She was romantically linked to singer Seal, director John Singleton, and to actor Will Smith in the 1990s. She then dated basketball player Chris Webber from 2001 to 2004.