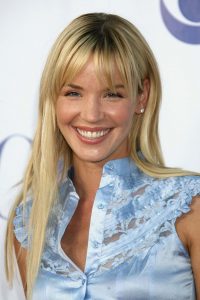 Hollywood star Ashley Scott had her career beginnings in the early 2000s. She made her television debut as Asha Barlow in Dark Angel. Her first movie appearance was in A.I. Artificial Intelligence. Following this, she landed the role of Helena Kyle / The Huntress in the short-lived series Birds of Prey. At the same time, she also acted in the films S.W.A.T., Walking Tall, Lost, Into the Blue, and Just Friends.
She became further known on television for starring as Emily Sullivan in Jericho. She went on to star in the movies The Kingdom, Strange Wilderness, and 12 Rounds. She also made guest appearances in the shows Fear Itself, CSI: Miami, and NCIS. In the 2010s, she mostly starred in TV movies. She later landed the role of Mary Newhouse in UnREAL. After her role on the show finished, she subsequently starred in several made-for-television movies.
The 40-year-old actress stays in shape by following an active lifestyle. As regularly as she could, the actress tries her best to workout consistently. She actually has a good start when it comes to physical training since she starred in shows that required her to perform action-oriented scenes. So, from this scenario, we can only assume that the actress prepared physically in order to play the said characters more efficiently.
In a previous interview, the actress talked about her fitness. She said: "I was taking tae kwon do and weight training this summer. Now I don't have time. If I don't work out, I'll be a stringbean— the skinniest superhero in the world." Nowadays, the celebrity does the basics when it comes to getting active. She does cardio exercises as frequently as possible. She walks a lot and also loves to run and hike outdoors. She likes to switch up her routine in order to avoid getting bored and make her workout more exciting.