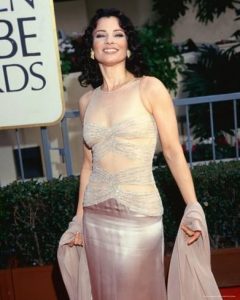 It was in 1977 that actress Fran Drescher got her start in the show business, for which she made her debut in the movie Saturday Night Fever. She landed more roles in the 1980s, acting in such films as Ragtime and Doctor Detroit, to name a few. The following decade, she got her biggest break as Fran Fine in the sitcom The Nanny, which aired on CBS from 1993 to 1999. She also got Primetime Emmy and Golden Globe nominations for her work on the show.
In the 2000s, she starred as Fran Reeves in the short-lived sitcom Living with Fran. During this period, she also performed in the movies Beautiful Girl, Santa's Slay, and Shark Bait. In 2010, she was the host of the program The Fran Drescher Show. She next starred in the sitcom Happily Divorced from 2011 to 2013. It aired on TV land for two seasons. In addition, she's the voice of Eunice in the Hotel Transylvania films. Her latest work on television was a guest appearance in Broad City.
The comedic actress manages to age gracefully thanks to her healthy lifestyle. That basically includes eating a clean diet and working out as regularly as possible. She does this not only to maintain her slender figure but to also feel good and healthy in general. Having a regular workout routine helps her gain energy and strength, which allows her to be efficient in her work as an actress. She also feels better, physically and mentally, when she's able to workout and just be physically active as a whole.
"I love the outdoors. I love hiking and walking on the beach near my home. And I do Pilates because it helps with muscle tone and muscle burns fat, and that keeps you healthy, too," she said in an interview. Decreasing her stress is also crucial for her wellness, so she works on forms of relaxation like meditation.