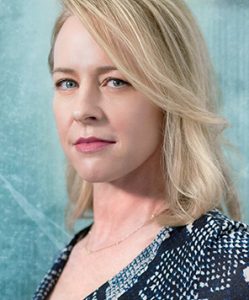 During the '90s, Amy Hargreaves' professional acting career started with her debut in the TV series Lifestories: Families in Crisis. Later in 1994, she had her first movie role in Brainscan. She next had roles in the films Tilt-A-Whirl and Somewhere in the City. Her first notable role on the small screen was as Chloe Drescher in CBS' Matt Waters. The actress also made one-time roles in some television shows.
In the 2000s, she appeared in 5 episodes of Law & Order: Special Victims Unit playing different roles. She went on to guest-star in Law & Order, The Unusuals, and Mercy. She simultaneously had roles in the films Michael Clayton, Delirious, and Against the Current. Hargreaves became widely known for her role as Maggie Mathison in Showtime's Homeland.
While on the show, she had also guest-starred in Person of Interest, Blue Bloods, The Carrie Diaries, The Following, The Blacklist, Elementary, and many others. She went on to play Olivia Delidio in NBC's Blindspot. She also became known for her role as Lainie Jensen in Netflix's 13 Reasons Why. In the 2010s, the actress had performances in such films as Shame, Blue Ruin, How He Fell in Love, The Preppie Connection, Super Dark Times, Wonderstruck, and Buck Run.
Amy Hargreaves stays in shape by sticking to a healthy diet and an active lifestyle. One of her go-to workouts is biking. This works best for her as she loves outdoor activities. Biking also helps her stay fit, especially during times where she's too busy to exercise or hit the gym.
"I like the fitness angle, working in exercise where I can, because I am super busy with traveling and being a mom, so I don't have time to go to the gym," said the actress. "But what I really, really love is that biking in New York forces you to A, put your phone away, and B, see the city, the people, the buildings, and the energy."