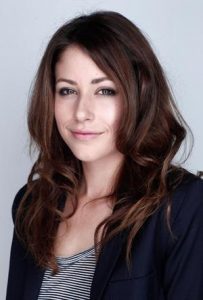 Canadian beauty Amanda Crew got into acting when she was in grade school. This led her to pursue the craft at a young age. After performing in a stage production, she was noticed and earned a talent agent. She made her professional debut on the small screen. Her first acting gig was on the American series Life as We Know It. At the same time, she starred on the show 15/Love. She then became known for starring as Carrie Miller on the TV series Whistler. In the late 2000s, she also became known for her roles in the movies The Haunting in Connecticut and Charlie St. Cloud. She starred in the film Sisters & Brothers where she was also credited as writer. Her most recent work on the big screen was in Table 19. She's also recognized by TV audiences as Monica Hall on Silicon Valley.
The Silicon Valley makes sure her body stays lean and toned by getting herself to workout regularly. She understands the importance of being physically active in order to maintain not only her slender figure, but her overall health. She also believes that working out keeps her mood up, which is true since exercising leads the brain to produce serotonin, or the feel-good hormones. By working out on a regular basis, she's able to improve her energy levels as well, which is crucial for her on-the-go lifestyle.
In an interview, she said: "I'm a big believer in working out. I go to the gym five or six days a week and feel like crap when I miss it. Over the past couple of years, I've gotten more into lifting weights and getting stronger. There are obvious aesthetic reasons, but I also want to build a strong body that can support me." Because she's been used to such lifestyle, exercising doesn't feel like a chore to her anymore.