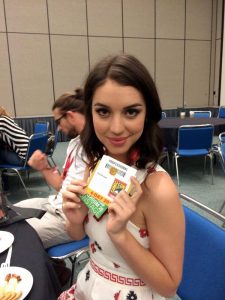 Television and film actress Adelaide Kane is now a familiar face in Hollywood. Beginning her career on the Aussie soap Neighbours, she ultimately expanded her career and pursued far more exciting opportunities in the US, which she eventually did, thanks to her beauty, persistence, and great talents. Her career generally took an interesting in 2013 when she had a recurring role on Teen Wolf, starred on The Purge as Ethan Hawke's daughter, and began playing the lead role on the TV series Reign, all happened during the same year. Her most recent role on the big screen was in the movie The Devil's Hand.
The young star may just be starting out in Hollywood, but she's already catching people's attention with her remarkable roles on TV and film. Being young, she has a slender figure to die for. Naturally, the actress is slim because her metabolism is still fast, burning those unwanted calories, making her not gain weight. However, despite her body's ability to not shed pounds, Adelaide makes sure she's not complacent when it comes to her health and fitness. Thus, she still makes it a point to take care of herself by eating right and healthy.
For breakfast, the actress opts for a cup of sugar-free coffee. She's very careful not to have much sugar intake as she believes in the harm this can do to her body. She also has oatmeal or omelet in the morning sometimes. She then focuses on having proteins for lunch, so she typically eats fish or chicken mixed with veggie or potato salads. For dinner, she has pasta or tuna sandwich, combined with fruits and vegetables. For snacks, she munches on fruits, nuts, and yogurt to keep her all loaded. To make sure she satisfies her cravings, she allows herself to have a cheat day once a week, in which she eats burgers, pizza, fries, and cupcakes.