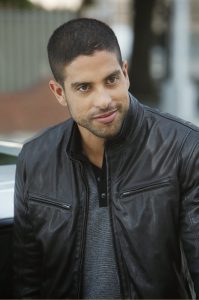 Hollywood star Adam Rodriguez had his career beginnings in 1997, debuting in an episode of NYPD Blue. His first notable role on the small screen was as Officer Hector Villanueva on Brooklyn South. He later had a recurring role as Erik Kidd on Felicity. In the 2000s, he landed more notable roles on television, as well as on the big screen. He had his first credited role in the 2002 film King Rikki. At the same time, he had recurring characters as Patrick Fortado on All Souls and Jorge on Resurrection Blvd.
He gained wider recognition for his role as Eric Delko on CSI: Miami, which he starred in from 2002-2012. Simultaneously, he had performances in the movies Love & Debate, Splinter, Take, and I Can Do Bad All By Myself. In the 2010s, he continued his film career with roles in Let the Game Begin and Caught in the Crossfire. He later starred as Tito in the box-office hit Magic Mike, garnering him more popularity. He reprised his role in the sequel Magic Mike XXL. Other film roles include About Last Night, Lovesick, and CHiPs. As of 2016, he stars as Luke Alvez on Criminal Minds. He's also had recurring roles as Dr. Joseph "Joey" Chavez on The Night Shift and Jonathan Chavez on Jane the Virgin.
For his role as Tito in Magic Mike, the actor upped his workout routine to improve his physique. "I just knew [the rest of the cast] was going to show up ready to kill, and I didn't want to be the weak link," said the actor. Though he only had six weeks to get ready, he managed to get buff just in time with the help of his trainer. During this period, he worked out six days a week and spent two hours doing cardio workouts for a leaner body. "I was benching 275 for five, maxing out my squats at like 350, 375. I felt great," the Criminal Minds actor revealed.