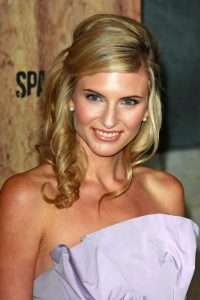 Australian beauty Viva Bianca started her acting career in her native Australia. Some of her early works were in the television shows Eugénie Sandler P.I., Marshall Law, and Blue Heelers. She later made guest appearances in the shows All Saints and The Strip. In 2009, she made her film debut in Accidents Happen, followed by the movie Bad Bush. The following year, she gained wider recognition thanks to her role as Ilithyia in US series Spartacus: Blood and Sand. She reprised her role in the sequel Spartacus: Vengeance. At the same time, she also starred in the movie X: Night of Vengeance. After Spartacus, she starred in the films Scorned, The Reckoning, Turkey Shoot, and more recently Blind. This year, she starred in the films Can't Have You and Minutes to Midnight.
The 34-year-old actress takes care of herself by choosing healthy foods most of the time. She focuses on healthy eating as means of staying in shape and sustaining her overall well-being. In an interview, she talked about her diet plan and her eating habits in general. Describing what she stocks in her fridge, she said that she usually has "yogurt, strawberries, tofu, broccolini, carrots, pumpkin, bok-choy and rice milk."
She went on to say: "I also tend to opt for all things brown (i.e. brown rice and brown bread) and eat loads of vegetables, tofu and fish. I must say though, food is my biggest weakness; I have to allow myself that choc-top at the movies or that splurge of bickies and dips once in a while. That kind of food is nourishing on another level." For the Spartacus actress, choosing the right kinds of food is important not just for the purpose of staying slender but also for having energy. Eating nutritious foods also helps improve one's mood.