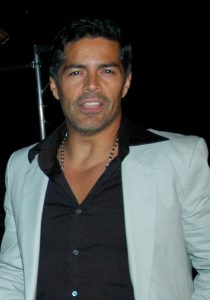 Puerto Rican actor Esai Morales first appeared in the 1982 film Forty Deuce. He next appeared in the movie Bad Boys. During this period, he also made one-time roles on such television shows as The Equalizer and Fame. He later starred in the miniseries On Wings of Eagles. Other films during the '80s were La Bamba and The Principal. In the 1990s, he mostly landed guest appearances on the small screen. He also got supporting roles in some television films. At the same time, he had performances in the feature films Naked Tango, Freejack, In the Army Now, and The Disappearance of Garcia Lorca, among others.
The following decade, he starred as Paco Corrales in the Showtime series Resurrection Blvd. From 2001 to 2004, he became widely known for his portrayal of Lt. Tony Rodriguez in the ABC series NYPD Blue. Simultaneously, he played Esteban Gonzalez in the PBS series American Family. He also starred as Michael Tyner in the Fox series Vanished and played Agent Jorge Ramirez in 24: Day 6 Debrief, as well as appeared as Major Edward Beck in CBS' Jericho.
Morales then starred as Joseph Adama in the short-lived show Caprica. In the 2000s, he also had performances in the films American Virgin, Fast Food Nation, and Kill Kill Faster Faster. More recently, he played Section Chief Mateo "Matt" Cruz in Criminal Minds, President Julian Navarro in The Brink, and Lord Amancio Malvado in From Dusk Till Dawn: The Series. He currently stars as Jorge Castillo in How To Get Away With Murder and Deputy Director Louis Ochoa in NCIS: Los Angeles.
The actor is all about living a healthy lifestyle. For starters, he's not much of a junk food fan. "We have to make it cool to care about what you put in your body. A lot of foods that are processed are not designed for your body," said Morales. The actor also revealed that he has since changed his dietary habits, cutting down on salt, refined sugar, and anything highly fatty. As part of the Esai Morales diet plan, he only consumes proteins, complex carbs, healthy fats, and plenty of vegetables on the side.