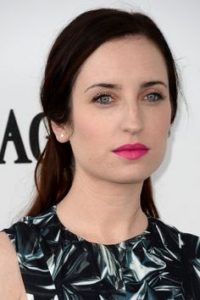 Hollywood actress Zoe-Lister Jones had her career beginnings in the mid-2000s. During her beginnings, she mostly made guest appearances in various shows. This includes Law & Order: Trial by Jury, Kidnapped, and The Class, among others. Her first recurring role was as Kim in Delocated. During this period, she also appeared in the films Arranged, Day Zero, Turn the River, and State of Play. In the 2010s, her career on television became more prolific.
She played Lily Dixon in the short-lived sitcom Whitney and Kate in another sitcom Friends with Better Lives. She later played recurring role Fawn Moscato in New Girl. As of 2015, she plays Jen Short in the sitcom Life in Pieces. She has also starred in the movies Stuck Between Stations, Lola Versus, and Consumed. In the 2017 movie Band Aid, she also wrote, directed, and produced it aside from starring in it.
The actress-writer mainly consumes organic foods in order to avoid GMO products. She does this to ensure that she remains healthy and her body is protected from the potential dangers of GMO in many processed foods today. When she buys foods, she makes sure that her purchases come from local farms. She also focuses on eating fruits and veggies. Her clean diet is her secret to her slender and healthy body.
Talking about it, she said: "The battle is at kind of a fever pitch in terms of labeling GMOs, which one would think in this country would be a no-brainer, especially since they're labeled in 64 countries around the world. There's the idea that if it's in the grocery store, it's okay to feed to your family, but I think there's a growing awareness." She added: "If something is labeled organic, they can't use any GMOs." For this reason, the actress prefers organically-produced foods rather than processed ones.