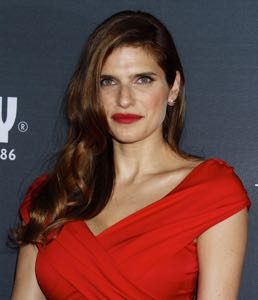 It was in 2002 that Hollywood star Lake Bell started her acting journey. Her first starring role on the small screen was in Miss Match. She later became known for her role as Sally Heep in Boston Legal. Simultaneously, she played Laura Daughtery on the show Surface. From 2008 to 2016, she was known for her starring role as Dr. Cat Black in the series Childrens Hospital.
While on the show, she had also worked on other television projects, including How to Make It in America where she played Rachel Chapman. Her latest work on TV was as Donna in Wet Hot American Summer: First Day of Camp and Wet Hot American Summer: Ten Years Later. As a film actress, she has played supporting/starring roles in the films Over Her Dead Body, What Happens in Vegas, It's Complicated, No Strings Attached, and The Secret Life of Pets.
The actress is now a mother of two, but despite her work as an actress and experiencing motherhood, she remains fit and healthy. It was even remarkable for Lake to regain her slender figure after only a few months of birthing her children. On the other hand, the actress she didn't have any grand secrets. While she has also kept herself physically active by engaging in basic exercises, she said she lost weight from just being busy with her being a mother.
In an interview, she said: "I think, you know, naturally when you have the baby…you are constantly jumping around and learning how to be a mom so, actually, it's the greatest exercise of all." She added: "And also just breastfeeding and doing all the little things and very important jobs and responsibilities that come with those first few months." Being in the acting business also keeps her physically active by being on-the-go. Aside from her hectic yet active routine, she also keeps herself fit by playing sports and doing some outdoor activities.