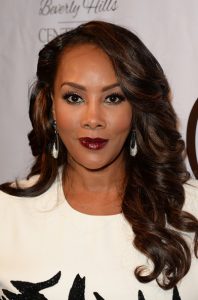 Hollywood actress Vivica A. Fox got her start in the late 1980s making her debut in the soap opera Days of Our Lives as Carmen Silva. She next starred as Maya Reubens in the NBC soap opera Generations. Meanwhile, she had her first movie role in Born on the Fourth of July. She next starred as Charisse Chamberlain in the short-lived sitcom Out All Night. Her next television role was as Stephanie Simmons in the show The Young and the Restless. In 1996, she starred as Jasmine Dubrow in the film Independence Day, gaining her wider recognition.
She has since starred in the films Set It Off, Batman & Robin, and Soul Food. She also starred in the short-lived shows Arsenio, Getting Personal, and City of Angels. From 2004 to 2006, she starred as FBI Agent Nicole Scott in 1-800-Missing. Around the same time, she played Vernita Green/Jeanie Bell AKA Copperhead in Kill Bill: Volume 1. She reprised her role in Kill Bill: Volume 2. Other film roles in the 2000s are Ella Enchanted, Kingdom Come, Two Can Play That Game, and Motives, among others. She also became known for her role as Loretta Black in Curb Your Enthusiasm. As of 2015, she stars as Candace Mason in the series Empire.
To maintain her fitness and overall health, the actress works out on a regular basis. She also undergoes intense physical training when her roles on film and television call for it. For instance, her character in the Kill Bill films required her to train vigorously considering she played a skilled assassin. In an interview, she shared how she got fitter and stronger for the role.
She revealed: "Oh wow! Um… KILL BILL was an awesome experience. But very physical. The first 3 months we trained for 8 hours a day, 5 days a week. It was like the Olympics or something, okay?" She added: "And it was tough. But then I also went to China for 1 month, and trained for hours a day, 5 days a week. So LOTS of training. But then when I came back, and we filmed it, and the fight scene, I knew it was incredible."