Road to Singing and Acting Fame
Born Zachary David Alexander Efron on October 18, 1987 in San Luis Obispo, California, the actor has grown from a teenage heartthrob to a more serious performer. He first got into acting when his father encouraged him to pursue the craft when he was eleven. He subsequently appeared in school productions, worked at the The Great American Melodrama and Vaudeville and started taking singing lessons.
He was then recommended to an agent in Los Angeles by his drama teacher and was later signed to the Creative Artists Agency. In 2006, he graduated from the Arroyo Grande High School and was accepted into the University of Southern California, although he deferred his enrollment due to film commitments.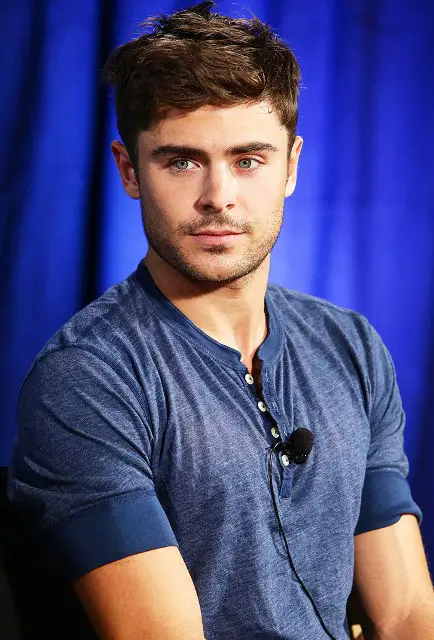 Early works date back in 2002 when he has had guest roles in numerous television series including Firefly, ER and The Guardian. He then gained recognition for his role as Cameron Bale in the series Summerland. Since appearing in Summerland, he continued to land guest spots in such shows as CSI: Miami, NCIS, The Suite Life of Zack & Cody and The Replacements.
In 2003, he starred in the Lifetime television film Miracle Run, playing the role of Steven Morgan, one of the autistic twins. His performance received positive reviews and this earned him a Young Artist Award nomination for Best Performance in a TV Movie, Mini-series or Special — Supporting Young Actor.
His breakthrough came in 2006 after being cast as Troy Bolton in the Disney Channel original movie High School Musical. Although he had "low expectations" for the project, it went on to become his ultimate step to gain recognition as an actor and singer among teenage audiences.
He then won the Teen Choice Award in the Breakout Star and the TV — Choice Chemistry categories, shared with co-star Vanessa Hudgens, who he started dating (they broke up in 2010). After High School Musical aired, he debuted with two simultaneous songs on Billboard Hot 100 from the movie: "Get'cha Head in the Game" and "Breaking Free".
In 2006, he landed the role of Link Larkin in the movie version of Hairspray, which was released on July 20, 2007. He then reprised his character of Troy Bolton in High School Musical 2 and the film set a new record, becoming the most-watched basic cable program in U.S. history, with 17.2 million viewers. Subsequently, Lycos reported searches for Efron surged by 81%, showing his growing popularity.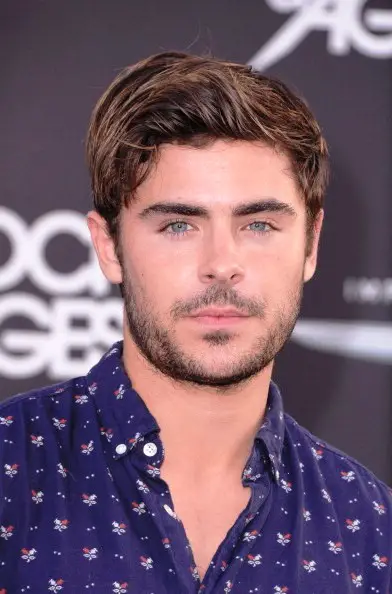 His exposure continued to grow as he presented the Teen Choice Award for "Favorite Movie" in 2007. Later that year, he co-hosted the Nickelodeon Australian Kids' Choice Awards with The Veronicas in Sydney. He was then cast in the lead role in the feature Me and Orson Welles. He was set to star in the musical remake of the movie Footloose but dropped out of the project.
In 2008, he, again, reprised his role in High School Musical 3: Senior Year. His next film was in 2009's comedy drama 17 Again, which received mixed reviews from critics but did well at the box-office. His other films include Charlie St. Cloud, New Year's Eve, The Lucky One, The Paperboy, At Any Price, Liberal Arts and That Awkward Moment.
Plastic Surgery Rumors
According to reports, the High School Musical heartthrob has some work done to look as gorgeous as he is now. While he has never claimed the veracity of these rumors, several people are certain that he underwent a rhinoplasty procedure before.
The alleged surgery happened after the filming of High School Musical 2. The actor's photos after the procedure supposedly show him with a narrower nose. The difference is not outright prominent but if checked very closely, there seems to be an identifiable difference. Plastic surgeon Dr. Sherrell J. Aston shares the same thoughts. In an interview, he stated: "After observing Zac Efron photos through the years, it seems to me that he has had nasal done. His tip cartilages appear smaller and the nasal bones have been narrowed. The job is done well, he looks handsome and the nose really fit to the rest of his face."