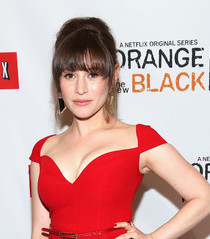 Yael Stone is an actress from Australia. At present, she works in Hollywood; however, she began acting in her native country. She debuted in the television series Spirited in 2011 where she played the role of Linda. After this, she starred in the short film Jailbirds. She then ventured into Hollywood, ultimately landing the role of Lorna Morello in Netflix's Orange Is the New Black, playing her character from 2013 to 2019.
She simultaneously worked on other television projects, such as in the miniseries Childhood's End. From 2015 to 2018, she also appeared as Beth, a recurring character in the comedy-drama series High Maintenance. She then starred as Tori Lustigman in the Australian miniseries Deep Water. In 2017, she played the role of Clementine in the romantic comedy film The Wilde Wedding. That same year, she had a voice role in an episode of the animated series Penn Zero: Part-Time Hero. She went on to play the part of Dora Lumley in the Australian miniseries Picnic at Hanging Rock.
Yael Stone stays in great shape with healthy eating and an active lifestyle. When it comes to her workout routine, the actress mixes things up to keep her regimen fun and engaging. While she's big on cardio, it's actually yoga that she's really into. She doesn't just do yoga, she actually loves it. It's since made a huge impact to her life, both physical and mental. She even completed her yoga certification.
The actress said that she pretty much performs yoga on a daily basis and it helps her stay calm and relaxed. "Without yoga, New York City would have definitely made me crazy by now!" said the actress. "The physical practice can have a side effect of giving you a strong body, but I think self-knowledge, patience, joy and acceptance are at the heart of yoga."