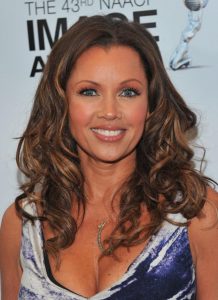 Vanessa Williams first came to prominence after being crowned Miss America 1984. She didn't finish her reign after a scandal arose involving nude photos of her being published on Penthouse magazine. Instead, she pursued a career as a singer and actress, which ultimately gained her success. In 1988, she released her debut album The Right Stuff, spawning the hit song "Dreamin". She gained wider popularity in the 1990s with the albums The Comfort Zone and The Sweetest Days.
She also had her signature song "Save the Best for Last" earned her Grammy nominations. During this period, Williams had also established a career in acting. She appeared in the films Harley Davidson and the Marlboro Man and Eraser. She later became known for her performance as Teri Joseph in the movie Soul Food. Next, she starred in the films Hoodlum, Dance with Me, The Adventures of Elmo in Grouchland, and Light It Up.
Williams also starred in several TV films around this period. In the 2000s, she became more active on television, joining the main cast of South Beach as Elizabeth Bauer. She then became best known for playing Wilhelmina Slater in ABC's Ugly Betty. In the 2010s, she continued her TV career starring as Renee Perry in Desperate Housewives. Afterward, she starred as Olivia Doran in 666 Park Avenue. In 2017, she played Maxine Robinson in Daytime Divas.
Already nearing her 60s, Vanessa Williams is still in great shape thanks to her active lifestyle. The Vanessa Williams workout routine involves a lot of Pilates, which she considers her favorite workout. "I was doing Pilates before people even knew how to spell Pilates," said the singer-actress. "Core strength balances your entire body. It pulls your shoulders back, tucks in your pelvis, makes you walk straighter, and gives you great posture."
She also enjoys doing some fun time outdoors. "I walk outside. It makes you feel alive. I live in a wooded, hilly area, so it's great to be able to go outside on a gorgeous day and see the neighborhood. Bring a couple of dogs with you and it turns into an adventure."