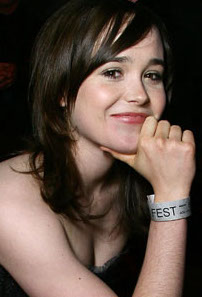 Actress Ellen Page has been acting since 1997. She debuted as Maggie Maclean in the Canadian TV movie Pit Pony. She reprised her role in the TV series of the same name. Later in 2002, she made her big screen debut in the film Marion Bridge. At the same time, she portrayed Treena Lahey in the mockumentary series Trailer Park Boys.
She went on to star in the films Touch & Go, Love That Boy, and Wilby Wonderful. Her first notable role was as Hayley Stark in the 2005 film Hard Candy. She later landed the role of Kitty Pryde in the Hollywood film X-Men: The Last Stand. Following this, she portrayed Sylvia Likens in An American Crime. Her breakthrough, however, was her performance as the titular character in the 2007 independent film Juno. For her work here, she received Academy Award, BAFTA, Golden Globe nominations for Best Actress.
She simultaneously starred in the films The Tracey Fragments and The Stone Angel. Subsequently, she starred in the movies Smart People, Whip It, and Peacock. In 2010, she joined the main cast of the movie Inception. A few years later, she reprised her role as Kitty Pryde in X-Men: Days of Future Past. As of 2016, she hosts the documentary series Gaycation. As of 2019, she stars as Vanya Hargreeves in the Netflix series The Umbrella Academy. Also, she stars as Shawna in Tales of the City. In the movies, her latest role was in 2017's Flatliners.
Apart from her vegan lifestyle, Page stays in shape by sticking to an active lifestyle. The actress is often photographed going to the gym, which only implies that she exercises on a regular basis. It is also reported that since she chose not to own a car, she walks wherever she needs to go, which amounts for a great cardio workout. She also works with a trainer to make sure she does things right.