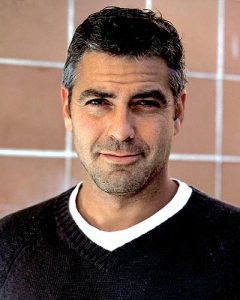 It was on the long-running medical drama ER that catapulted George Clooney's stardom on television. It also paved the way for a successful film career. While on the show, he starred in the films Batman & Robin, Out of Sight and Three Kings. His career flourished in the 2000s with several starring roles in box office hits. These blockbusters include the Ocean's Eleven and its sequels. He also received acclaim for his performances in Syriana, Michael Clayton and The Descendants. Aside from just acting, he also tried directing and succeeded. He directed the films Confessions of a Dangerous Mind, Good Night, and Good Luck, and The Ides of March.
The actor may be in his mid 50s but it surely isn't the case when it comes to his looks. Apparently, he's fit and healthy and more gorgeous than ever. Nope, it doesn't look like he's into plastic surgery. His good looks despite his age has something to do with his healthy lifestyle. Aside from working out and avoiding habits that are not good for his body, he also makes sure he eats right. He knows it becomes more crucial that understands the implications of the food he consumes. So, he ensures most of them are nutritious.
His diet mostly includes lean protein, Vitamin C, fiber, and healthy fats as well as carbs. His main courses mostly are fish, meat, pasta and vegetables. He drinks fruit juices and opts for veggie sandwiches and nuts as his in-between meals or snacks. Being a man, he likes his alcohol, but he tries his best to avoid tequila and vodka as possibly as he could. In social gatherings, he indulges but having self-control, he doesn't consume too much. Same with food. He has a practice for moderation, which has since kept him lean and fit.