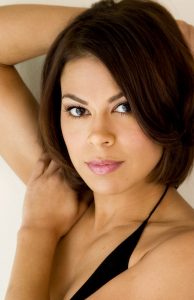 In 2005, actress Toni Trucks made her acting debut on television as Terri in the Showtime sitcom Barbershop. After that ended, she starred in the television film If You Lived Here, You'd Be Home Now. She next made one-time roles in Veronica Mars and 'Til Death, as well as played a recurring part in UPN sitcom All of Us. In the movies, she first acted in 2007's Weapons. That same year, she also appeared as Tricia in the film Music and Lyrics.
In 2010, she had roles in the films What If…, N-Secure, and The Cost of Heaven. That same year, she starred in the television movie Starstruck. She continued making guest roles in such TV shows as House, CSI: NY, and Made in Jersey, to name a few. In 2014, she played Anita Haskins in the comedy-drama Franklin & Bash. She later played Deputy Sheriff Janelle Farris in 2 episodes of Grimm.
She also played CGIS Special Agent Joan Swanson in NCIS: New Orleans. As of 2017, Trucks stars as Lisa Davis in SEAL Team, as well as plays Karen James in Comedy Central's Corporate. In addition, she played Mary in the film The Twilight Saga: Breaking Dawn – Part 2. Her most recent work on the big screen was as Steph in the comedy movie Alexander and the Terrible, Horrible, No Good, Very Bad Day.
Apart from her healthy diet plan, Toni Trucks maintains a fit body through a workout routine she performs regularly. Her current stint in SEAl Team has also required her to up her fitness regimen given the physicality of the show. "We did go through some training with weaponry and tactical stuff," said the actress. "I feel like no one's eating and just having proteins because there's a really big emphasis on fitness."