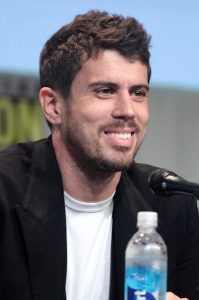 Toby Kebbell debuted in 2000, appearing in an episode of the TV series Peak Practice. Later in 2004, he played the role of Anthony in the film Dead Man's Shoes, which marked his cinematic debut. For his role here, he was nominated for the British Independents Film Award for Most Promising Newcomer. That same year, he appeared in the movie Alexander, where he played the part of Pausanias of Orestis.
In 2007, Kebbell portrayed Rob Gretton in the biographical movie Control. For his performance, he won the British Independent Film Award for Best Supporting Actor. He also played Paul Billerton in some episodes of the TV series The Street. He went on to star in such movies as RocknRolla, Cheri, Prince of Persia: The Sands of Time, and The Sorcerer's Apprentice. After this, he portrayed John Wilkes Booth in 2010's The Conspirator. This was followed by roles in the movies The Veteran and War Horse, as well as starred in an episode of Black Mirror.
In 2013, he starred as Liam Foyle in 3 episodes of the TV thriller The Escape Artist. At the same time, he starred in the films Wrath of the Titans, The East, The Counselor, and Dawn of the Planet of the Apes. In 2015, he played Victor Von Doom / Dr. Doom in Fantastic Four. He went on to play Jack Chapman / King Kong in the 2017 movie Kong: Skull Island and reprised his role as Koba in War for the Planet of the Apes. This year, he starred as Martin Axe in the film Bloodshot. He also currently stars as Sean Turner in the Apple TV+ series Servant.
Toby Kebbell includes working out as part of his lifestyle. He doesn't even force himself to exercise. He treats his workout routine as a normal part of being an actor. "When you're lucky enough to pay your bills through acting, staying healthy and fit is part of the job," said the actor. He sticks to an active lifestyle and gets help from fitness experts to maintain his lean and strong body. Depending on his roles, he also goes through a more intense physical training if required.