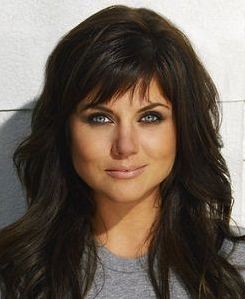 Tiffani Thiessen got her start in 1989. During this year, she started starring as Kelly Kapowski on the NBC sitcom Saved by the Bell. Starring on the show between 1989 and 1993, Thiessen instantly became a star following the show's success. At the same time, she had one-time roles in Charles in Charge, Married… with Children, and The Hogan Family, to name a few. She then reprised her role as Kelly in several Saved by the Bell TV movies.
She later rose to greater fame thanks to her role as Valerie Malone in the TV drama Beverly Hills, 90210, which she starred in from 1994 to 1998. Simultaneously, she starred in some TV films, including The Stranger Beside Me and Sweet Dreams. In the 2000s, she starred in the short-lived series Two Guys and a Girl. Later, she starred as Wilhelmina 'Billie' Chambers in the Fox series Fastlane. After this, she played Victoria Hill in Good Morning, Miami.
She also appeared as Natasha Drew in 5 episodes of What About Brian. Between 2009 and 2014, Thiessen starred as Elizabeth Burke in White Collar. Following this, she hosted the TV program Dinner at Tiffani's from 2015 to 2017. As of 2018, she stars as Lori Mendoza in the Netflix series Alexa & Katie. Additionally, the actress has had performances in the films Love Stinks, The Ladies Man, Hollywood Ending, and Cyborg Soldier.
The actress not only eats clean, but she also works out diligently. Of course, her workout routine isn't only for looking slender, it's also for making sure she's healthy overall. Besides, exercising reduces her stress and crucially improves her strength. According to her trainer, the Thiessen works out five times per week. She does short yet intense exercises, which is why her training doesn't exceed 45 minutes. The workout routine designed for her is one that covers all the main factors of fitness, namely "cardio, strength, power and agility".