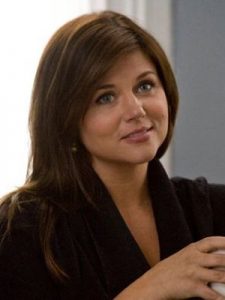 Hollywood actress Tiffani Thiessen had her career beginnings in the late 1980s. She first came to mainstream prominence after landing the role of Kelly Kapowski in the television series Saved by the Bell. She reprised her role in the continuation Saved by the Bell: The College Years. After this, she rose to greater fame thanks to her role of Valerie Malone in Beverly Hills, 90210.
During this period, she also appeared in the movies Speedway Junky and Love Stinks. She continued being an actress in the 2000s. First, she starred in the short-lived series Two Guys and a Girl. She next joined the main cast of the series Fastlane. Afterward, she starred in the show Good Morning, Miami. From 2009 to 2014, she starred as Elizabeth Burke in the USA Network series White Collar. Subsequently, she started hosting her own show, Dinner at Tiffani's. This year, she starred in the Netflix sitcom Alexa & Katie.
The 44-year-old actress takes care of her body by sticking to a healthy diet. The actress said that her inclination to prefer natural, healthy foods began from how she was brought up. "I grew up in a long line of women who love to cook," she said. One of the foods she eats a lot is avocados. She revealed: "Being from California, avocado toast is very popular in our house, we have it almost every morning."
As for her diet plan, she said: "I wish I could eat what I want, but I just had a baby a couple months ago, so I'm trying to eat healthier these days. I try to use a balance of the 80/20 percent, where 80 percent of the time I'm eating very well, and 20 percent of the time I'm a little more adventurous." In order to lose her baby weight after she had her second child, she focused on her protein intake and cut down her consumption of carbs.