Early Life and Breakthrough on Television
Tiffani Amber Thiessen was born on January 23, 1974 in Long Beach, California to parents Robyn and Frank Thiessen. She has a brother, Todd. She studied at the Cubberley Elementary and later attended Marshall Junior High School in Long Beach. She then graduated valedictorian from the Valley Professional High School in Studio City, Los Angeles in 1992.
During her childhood, Thiessen often joined in beauty pageants. In 1987, when she was 13, she won the Miss Junior America title. The following year, she won the "Great Model Search" contest for Teen magazine, for which she graced the cover as part of her winnings.
She then landed her first role on television, securing the part of Kelly Kapowski in Saved by the Bell, for which she instantly earned mainstream fame as a result of the show's success. For her performance as Kelly, she earned some nominations, including a Young Artist Award for Best Young Actress Starring in an Off-Prime-time or Cable Series in 1992 and another Young Artist Award nomination for Best Young Actress in an Off-Prime-time Series in 1993.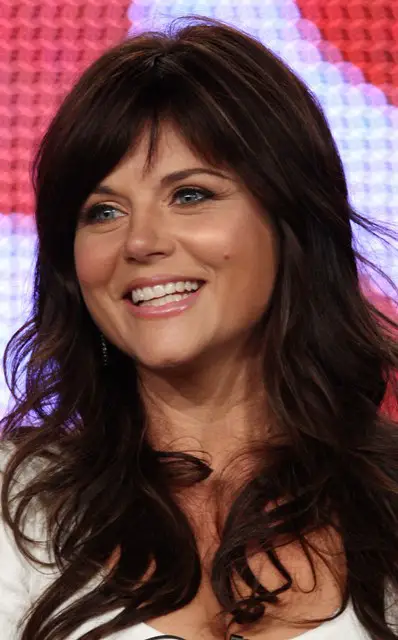 During her time in Saved by the Bell, she also made guest appearances in other television shows, including Married… with Children, Charles in Charge, Step by Step, Blossom, and The Powers That Be. She also appeared in the television film Saved by the Bell: Hawaiian Style, reprising her role as Kelly, and in another TV film A Killer Among Friends.
In 1993, she made her film debut with the comedy movie Son in Law, which received negative reviews from critics. From 1993 to 1994, she played Kelly again in Saved by the Bell's sequel Saved by the Bell: The College Years and in the made-for-television film Saved by the Bell: Wedding in Las Vegas.
She continued to gain stardom on television after she was chosen for the role of Valerie Malone in the TV series Beverly Hills, 90210 in 1994 after her work in Saved by the Bell ended.
She joined the cast of the hit show to fill the void of Shannen Doherty's departure from the series. She played the part of Valerie until 1998. The show's popularity further helped Thiessen boost her career in the later years.
In the next few years, she starred in the television movies The Stranger Beside Me, She Fought Alone, Sweet Dreams and Buried Secrets. She then starred in her second feature film, playing the role of Wilma Price in the movie Speedway Junky. During this time, she also starred in the Direct-to-video movie From Dusk Till Dawn 2: Texas Blood Money and in the comedy feature Love Stinks.
In 2000, she appeared as Marti in eight episodes of the TV show Two Guys and a Girl and played the role of Ann Tanner in the TV series Chosen. She later starred in the British–American independent drama film Ivans Xtc and in the comedy film The Ladies Man, starring Tim Meadows. The latter was widely panned by critics and was also a commercial disappointment, failing to bring back its $24 million on a worldwide gross of over $13 million.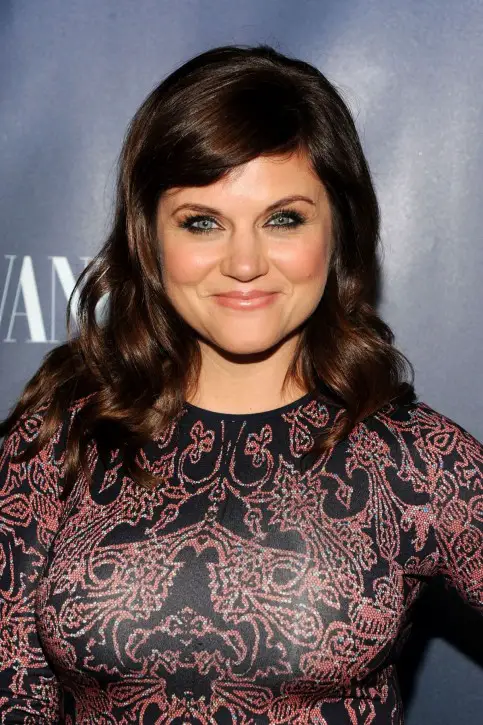 Recent Projects and Plastic Surgery
Subsequently, she starred in the Direct to video movies Shriek If You Know What I Did Last Friday the Thirteenth and A Christmas Adventure …from a Book Called Wisely's Tales. In 2002, she was cast as Sharon Bates in Woody Allen's Hollywood Ending. Reception for the movie was mixed and it failed to exceed its $16 million budget, only earning over $14 million worldwide.
She then returned on television after she was cast as Wilhelmina 'Billie' Chambers in Fastlane, a role she played from 2002 to 2003, for which she was nominated for a Teen Choice Award for Choice TV Actress – Drama/Action Adventure. From 2003 to 2004, she appeared as Victoria Hill in the sitcom Good Morning, Miami.
She next starred in the 2007 made-for-television film Pandemic and landed a five-episode guest role in the television series What About Brian. In 2008, she starred in the science fiction film Cyborg Soldier. The following year, she achieved international stardom as Elizabeth Burke in the television series White Collar, a role she still plays up to present.
Thiessen's prominent role in Saved by the Bell when she was just a teenager has certainly made her a household name. She has proven to be an effective actress, on the big screen and on television, although her earned stardom can be attributed to her various roles on the small screen.
The actress has since faced various plastic surgery rumors, beginning with reports that she has had breast implants. As she practically grew up on television, most people knew how she looked like when she was younger and so when viewers noticed that her breasts had prominently and distinctively increased in size, they immediately assumed that she has gone under the knife.
Now 40, the actress has also been accused of having a nose job and a mini brow lift. Compared with her previous look, Thiessen's current appearance is way more polished and well-defined than before, hinting possibilities as to the truthfulness of the reports. Or it could just be styling and make-up. What do you think?